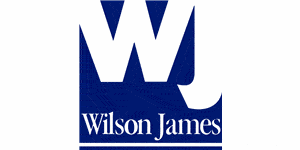 Security Officer - Smart Recruit Online
Aberdeen, Scotland AB210GU

Wilson James provides services to some of the world's most iconic brands. We collaborate. We raise standards. We win awards.
We employ more than 5,000 brilliant people across security, construction logistics and aviation services.

We celebrate diversity. With more than 75 nationalities represented in the Wilson James family, we are a truly inclusive company.
Wilson James is an equal opportunities employer and welcomes applications from all suitably qualified persons regardless of their race, sex, disability, religion/belief, sexual orientation or age. A criminal conviction will not necessarily be a bar to obtaining a position, however each case will be assessed on an individual basis.
For information about Wilson James' commitment to Equality, Diversity and Inclusion, please see our website.

Security Officer required to work at a large site based in Aberdeen.

You must have excellent communications skills and intermediate or above IT skills - this job takes a lot of calls

We also handle offshore emergency calls so, as above, skills and communications skills must be excellent - both written and verbal

SIA license DS/SG is requried.

As a condition of employment, you will need to be able to evidence a minimum of 5 year's written work history - this evidence needs to include any gaps of over 31 days and periods of self-employment.

Failure to provide this evidence will result in Wilson James not being able to comply with the BS7858 Standard (the British Standards Institution for screening individuals employed in a security environment) and therefore no offer of employment is able to be made.

Main Responsibilities

Duties
16:30 Shift
Taking over at Ashley House Reception.
Log on
Open, Switchboard, Emails, Pathway, and Security on call log sheet.
Up till 17:00 pass any calls for accommodation, cancelling, flight or courses, to Operations, ask caller for their Coordinator name. (If they don't know it, ask what Platform).
After 17:00 if the caller asks for accommodation, because they are mobilising the next day, check the hotel accommodation list first, before passing on to On Call Operations.
If caller is cancelling accommodation you can Email the information to the On Call Operations.

20.00 - Shift week days

Collect Security mobile phone before starting lock up patrol.
On the lock up patrol, of Ashley and Norfolk Houses, make sure all windows and fire exits are secure, and all radios and fans are switched off.
Check the toilets for taps left on and for leaks.
Turn off stairwell lights, (only if it is safe to do so)

Please see the attached job description for further information.

Essential Skills

To be able to demonstrate experience in a similar role or to have enough practical skills from a hobby to be able to comfortably carry out the tasks. This is a practical job with a degree of "lifting and shifting" so fitness for the role is also essential
Deliver excellent customer service and work to a high standard
Demonstrate the ability to think and act clearly
Be able to comfortably communicate with Stork Facilities Team in person/phone
Maintain a high standard of personal presentation
Demonstrate reliability including the ability to deliver high standards of both punctuality and attendance in order to ensure team effectiveness and availability
Able to demonstrate an ability to work alone or as part of a team, as required
Able to deal calmly and confidently with all demands from tasks assigned to you
An understanding of the principles of equality and diversity
SIA - DS/SG

Desirable Skills

About Company

Wilson James is a leading security, construction logistics and aviation services provider with more than 5,000 employees. With in-depth sector and service expertise, we deliver solutions to clients operating across the Aviation, Construction, Corporate, Energy, Manufacturing, Maritime and Technology industries.

Wilson James are an equal opportunities employer and welcome applications from all suitably qualified persons regardless of their race, sex, disability, religion/belief, sexual orientation or age. A criminal conviction will not necessarily be a bar to obtaining a position, however each case will be assessed on an individual basis.

9.00 - 9.00 per hour
See job spec