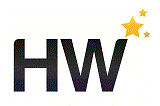 Security Dog Handler - Hiring Wizard
London, London SW72NB
Our client have an exciting for a Security Dog Handler to join their growing team in London.
Job Title: Security Dog Handler - Residential Properties
Location: London (Kensington, Chelsea, Knightsbridge)
Salary: £27k - £34.5K, plus company vehicle, pension and 28 days holiday
Job Type: Full-time, permanent
Hours: 12 hour shifts 6pm-6am, 4 on 4 off shift pattern must be available to work weekends and bank holidays
My client is a security company with more growth than they can handle! They have an excellent reputation in the market place and are a great place to work as they really look after their staff.
They are now looking for another two Security Dog Handlers to join their existing team due to the growth they are experiencing. They have very low staff turnover and invest heavily in training of their staff.
Security Dog Handler - The Role:
- Night patrols on residential properties around Kensington, Chelsea, Knightsbridge
- Providing high visibility protection dog patrols, to deter any criminal and anti-social behaviour in and around the vicinity of our client's homes.
- You will ensure that the area is patrolled, and remains secure throughout the night, conducting patrols at regular intervals
- This is primarily a security dog handler role but also demands exemplary customer service skills
- The successful applicant will be dealing with the client direct
- Dealing with anti-social behaviour
- Providing a security presence and mobile patrols in a marked vehicle
- Responding to emergencies
- You will need to get familiar with all our sites and would need to be available at short notice
- The position also offers a guaranteed minimum of 48 hours per week with extra hours available
Security Dog Handler - The Candidate:
- Security license (SIA)
- Own dog. Ideally: German Shepherds, Rottweilers, Belgium Shepherds, Dutch Herders
- 5 + years checkable work/study history
- Excellent command of English verbal and written is essential
- Available to work nights, weekends and Bank Holidays
- Clean full UK driving license
- NASDU or equivalent qualification is preferred but not essential as training will be available to the successful candidate
- The successful candidate will be subject to a DBS check and reference checking and must not have a criminal record
- You will need to be over 25 years old for insurance purposes
- Good level of physical fitness
Security Dog Handler - The Company:
- Additional handler and dog training courses (NASDU or equivalent)
- Career progression plan and long term employee development, Supervisor roles available in line with the growth of the company
- Pay increases in line with performance in the role
- Full uniform provided after 3 months' probation period
You will currently be a Security Dog Handler or have police, law enforcement, military or other security experience.
To submit your CV for this exciting opportunity, please click 'Apply' now.
£27,000.00 - £34,500.00 per year