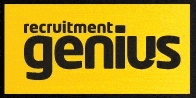 Security Controller - Control Room - Recruitment Genius Ltd
Aldershot, Southern GU111AG
Full time Security Controller - Control Room

This company now has an exciting opportunity for a full time Controller to join their ever-growing prestigious Control Room.

Based at their 24/7 control room in Aldershot you will be required to work minimum 4 x12 hour shifts per week which are predominately nights and days or nights on weekends with scope for additional hours.

Role Responsibility:
- Respond to Alarm Activation's
- Monitor CCTV
- Internal/external Patrol
- Produce accurate incident reports
- Logging all activity
- Respond to emergency situations

The Ideal Candidate:

A valid front line SIA License or current certificate of completion of SIA front line training is required, with a valid CCTV Licence.

Requirement:
To be considered for employment in this role you must be able to meet the following minimum requirements:

- Must have valid SIA licence & CCTV licence
- Have a five year checkable employment history or be able to produce documentary evidence of any period of unemployment, self-employment or full and part time education during that period.
- Computer Skills essential
- Excellent written and oral communication skills essential
- Able to be a team player
- Clean driving licence
- Control Room experience

In return they offer:
- £10.00 per hour
- A 48 hour average working week
- Full and ongoing training with a view for career development
- 28 days annual leave per year inclusive of bank holidays
- Company uniform provided
- Contributory Pension scheme

Get the Recruitment Genius Advantage today. As the UK's largest online recruitment advertising company placing more candidates than anyone else.