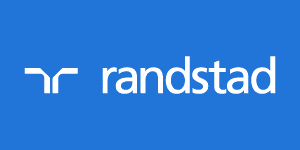 Science Teacher (KS3 and 4) - Randstad Education
Kenley, London CR85AH
Are you a Science Teacher looking for a new role in September?
Can you work in Surrey, just inside the M25?
Do you have the skill set to teach all three sciences?

If so, please read on...

We are currently working with one of the most extensive and progressive networks of schools and educational support services in the world. With schools in 20 countries worldwide, our 9,000 students are benefiting from the amazing results of global collaboration and cutting-edge educational methods such as Self-Directed Learning and extensive use of learning technologies.

Due to stable growth their small and friendly team at one of their Campus' in Surrey is looking to recruit an experienced and interactive Science Teacher to join the team, full time, to teach their students in KS3-KS4. You will be adept at coaching their students to see and lead through challenges in their learning, so they make the best possible progress in each and every lesson.

Their schools offer achievement, opportunity and professional challenge to their students within a supportive environment. The students have a passion and desire to excel in learning. They are looking for conscientious and hard-working individuals who are passionate about education and pay meticulous attention to detail.

N.B. This position is open to NQTs



You will:

Have Qualified Teacher Status and a degree or a similar Science related qualification
Possess recent experience of teaching the three sciences to KS4
Knowledge of the National Curriculum for GCSE Combined Science including exam specifications.
Possess a good understanding of SEND procedures
Have a diverse set of skills which will enable you to be flexible working in the classroom for both theory and practical sessions, as well as in our modern learning centre
Be an innovative and reflective practitioner who is keen to learn
Respect and promote the schools Ethos and Values


The school offer:

Supportive staff, and an involved community who are committed to school improvement, who will work with you to achieve your goals
Students who are enthusiastic and highly motivated with a love of learning
Excellent premises and well-equipped classrooms providing a modern and technologically advanced learning environment for students
The opportunity to make a real difference to the lives of our students
A competitive salary (including a staff laptop) and Teachers Pension Contributions
Professional support from the group to continually progress and develop your career - equivalent to 100 hours per academic year


Key responsibilities:

To plan, implement and monitor schemes of work, lesson plans and student Self-Directed Learning assignments for your subject.
To ensure the Self-Directed Learning philosophy of the school is present in the opportunities for students
To develop and fully utilise assignments and tasks on the school virtual learning environment (Canvas) including homework, quizzes and discussion forums
Use a wide range of resources and extracurricular activities to provide students with a broad range of activities and experiences in keeping with the School's guidelines
To set targets, based on prior attainment and undertake effective, informative marking and feedback which will extend and develop all students
To keep appropriate records of progress and attainment of students for use in planning and for reporting accordingly to parents
To plan effectively to meet the needs of pupil's progress in line with the National Framework profile and to report to parents
To use teaching strategies that keeps pupils engaged through effective questioning, lively presentation and good use of resources
To create a safe and stimulating learning environment that supports learning and in which pupils feel secure and confident
To set high expectations for pupil behaviour, establishing and maintaining a good standard of discipline based on mutual respect and personal responsibility.
To deal with inappropriate behaviour in the context of the school Mission Statement, Positive Behaviour Policy and Anti-Bullying Policy
To have an up to date knowledge and understanding of the professional duties of teachers and the statutory framework within which you work


For further information relating to the group, or for more information about this role, then please don't hesitate to email paul.hirchfield@randstadeducation.co.uk

If this is not quite the right role for you, then get in touch anyway and we discuss all the opportunities randstad are working on.