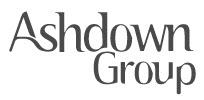 School Technology Engineer - Ashdown Group Ltd
Ascot, HC SL59ED

A national Charity is seeking an IT Support Engineer to support both staff and pupils at a school they support whilst assisting with the delivery of support to other locations within the organisation based on work priorities.

**Please note this is a 3 month contract paying a maximum daily rate of £204.**

As a member of the Service Delivery Team you will ensure that incidents, requests, problemsa, configurations and change processes are managed and adhered to, dealing with and working with colleagues to resolve incidents and requests, escalating to the appropriate support teams and third-party suppliers, as necessary.

You will be responsible for managing educational data (school MIS) whilst ensuring the school remains compliant in all ICT security and governance.

MAIN TASKS AND RESPONSIBILITIES:

*Administration of Microsoft Active Directory and Exchange including creation of users, groups, mailboxes, password resets, group policies and security permissions for the Student Network
*Maintain and support onsite hardware and software including Windows Servers, Windows Desktops, Thin Clients, iPads, Mobile Telephony, CCTV & Door Entry systems
*Perform daily routine housekeeping activities including early morning daily checks of the school's systems, data back-ups, mailboxes, alerts and Anti-Virus console
*To provide classroom support and guidance to students and staff in the use of Technology in order to ensure student learning, achievement and progress is maintained
*To promote and safeguard the welfare of children and young adults that you come into contact with.
*Be aware of and comply with policies and procedures relating to child protection, health and safety, security, confidentiality and data protection. Reporting any concerns to an appropriate person.

If you think you're a good fit for this role please send me your CV and input reference ASH18187WC in the subject line of your email.

The Ashdown Group Ltd acts as an employment agency in respect of permanent vacancies and as an employment business in respect of temporary vacancies.
£180.00 - £204.00 /per day