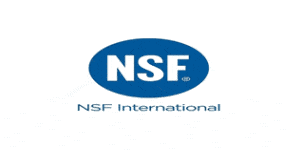 Scheduling Administrator - NSF International
Witney, HC OX29 8SJ
Scheduling Administrator
Do you have experience assigning and scheduling work for field-based employees?
We are looking for a quick-thinking individual to join our scheduling team and assign work to our team of auditors who will be performing food safety audits at various food manufacturers across the country.
All work must be assigned to auditors with the correct skillset for that specific audit, and you will manage auditor's movements to ensure full utilization of their time, in line with customer availability.
You will have the opportunity to undertake the following responsibilities:
Select auditors and allocate/schedule audits based on auditor qualifications and client requirements
Ensure efficient and effective utilization of auditors and trips
Act as primary customer contact for questions regarding, but not limited to, audit dates, standards, processes and evaluations
Act as primary contact for auditors regarding audit schedules and customer specific requirements
Handle all internal/external customer concerns regarding the business unit's audits and services
Communicate any customer special needs, requests, requirements or deadlines to auditors to assure customer needs are understood and will be met by each auditor
Coordinate shadow and witness field training audit activities for auditors as well as annual calibration audits
We are looking for an individual with the following experience, abilities, and qualifications:
High level of attention to detail and thoroughness in approach
Excellent organizational skills
Ability to use initiative and work well under pressure
Confidence and common sense
Excellent communication skills (written and verbal)
Proficient with Microsoft Office software, i.e. Word, Excel, PowerPoint, Outlook, etc.
GCSE's in English and Mathematics – minimum C grade
Desirable experience:
Experience in planning/logistics
Work experience within the food/food safety industries
The Benefits Package
£Competitive Salary
Performance based bonus scheme
25 days holiday
Bupa Cashplan
Pension scheme
At NSF International, our mission is to protect and improve human health. We're a global leader in standards development, testing, auditing, certification and training. We provide these services for a diverse set of industries including food, water, health sciences, sustainability and management systems.
We're passionate about the work we do, because together, we have a broad impact on our world.
This is a great time to be joining our team here at NSF and we look forward to hearing from you!
Please note that due to the high volume of applications we will be in contact with shortlisted candidates only. If you have not heard from us within 4 weeks, please assume your application has been unsuccessful on this occasion. No agency interest please.