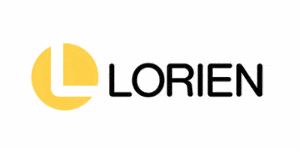 SAP Consultant - MDG SME - Lorien Resourcing Limited
Newbury, HC RG145AN

SAP Consultant - MDG SME

As one of Vodafone strategic partner we are currently recruiting a SAP - MDG Consultant to join the team in Newbury on a contract initially running until the end of March 2020. Vodafone has decided to start a three-year digital transformation journey with SAP S4 Hana being the core of the new digital enterprise architecture. As part of this transformation program, Vodafone has decided to leverage on a master data Hub in SAP MDG to manage Finance and Supply Chain data. There is also the plan to expand the scope of corporate master data governance in the future.

This role will act as subject matter expert for SAP MDG solution within the ITDP Centre of Excellence.

Key business objectives of the role are:

Solution Design & Architecture for Master Data Solutions:
Manage Solution Scope & Design for application roadmap migration to S4 Hana suite and future business requirements.
Work with IT Delivery teams and system integrators to deliver new MDG solutions projects.
Provide Expertise and Issue management in crisis situations.
Core competencies, knowledge and experience:
Excellent communication skills; ability to communicate both verbal and in writing at all levels - i.e. Management, Business Stakeholders and external & internal System Integrator.
Active listener; ability to translate business requirements into solutions and to identify gaps between those requirements and the existing Core Business Model.
Must have technical / professional qualifications:
Extensive experience of SAP MDG implementations and methodologies.
SAP Certified.
Minimum 3 years of experience in in large-scale and complex Business Transformation Programmes involving teams from multiple countries.
Good understanding of SAP MDG FIN, MM and Business partners.
Knowledge of HP Application Live Cycle Management tool, SAP Solution Manager, MS Office Suite and MS SharePoint/Workspace.

If you have any interest please do send me your CV or call me on 07741660812

We are an equal opportunities employer and welcome applications from all suitably qualified persons regardless of their race, sex, disability, religion/belief, sexual orientation, gender reassignment, marriage and civil partnerships, pregnancy or maternity or age