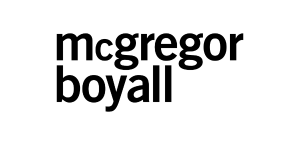 SAP BPC Consultant (£450-£600 a day) London Contract - McGregor Boyall
London, London
BPC Consultant
£450-£600 a day
London based / Large UK Media Company
6-month contract
SAP Advantageous

The BPC System Specialist (Business Planning & Continuity) will report operationally to the Manager, System Engineer and will be responsible for maintenance, development and administration of Business Planning and Consolidation in line with the approved development plans, change requests and the operational service levels.

Key Accountabilities

Provide insight on the impacts of data requests (new/change/deletion etc.) from an end-to-end process prospective and also a systems and data integrity perspective.
Support development of the following applications: BPC Netweaver 10.1 Embedded version in line with the approved development plans, change requests and the operational service levels, keep system and support documentation up to date.
Take part in the BPC projects and upgrade of the existing application
Provide advice to users on BPC applications relating to Budgeting, Forecasting and Consolidation.
Develop solutions test cases and data review for data migrations and system upgrades and patches in BPC.
Adhere to and provide advice to users on the processes, procedures and documentation associated with requesting changes to system data and data structures.
Ensure compliance at all times with the organisations data quality standards as defined within the Data Management Strategy and Data Management Policies.
Assist in the development and establishment of the organisations wide data policies and work in collaboration with the outsourced service provider in reviewing and improving existing policies and procedures.
Provide services in accordance with the ITIL Framework.
Work alongside Team Management and Application Leads to develop and operate effective working relationships with key stakeholders in Finance, Procurement, HR and Engineering teams, third party suppliers, users and super-user groups.
Person Specification
Strong Data Analyst skills with experience gained from developing, implementing and operating large and business critical database environments.
Sound understanding of system data controls, SAP-related segregation of duties and fraud and risk management requirements in a complex organisation.
Extensive Knowledge of BPC Netweaver 10.1 Embedded, BW 7.5 and Analysis for Office tools
Programming skills (Script Logic, VBA, SQL, ABAP, FOX etc)
Extensive knowledge of end to end budgeting, forecasting and consolidation cycles
Knowledge of SAP BO reporting tools would be an advantage
Very strong analytical skills with a particular emphasis on understanding and transforming large volumes of complex data into valuable business information.
Strong capability in working with end users and translating their business aspirations into very tangible data analysis and reporting solutions.
Experience of working in an agile environment.
Previous experience in the finance is advantageous.
A strong understanding of Data Protection legislation and how it impacts access controls.
Experience of delivering services within an ITIL environment.
Excellent customer skills especially with respect to verbal communications which are clear and understandable to users with relatively less technical and data analyst experience
Qualifications
Information Technology degree, or equivalent professional qualification / experience
Certifications in Business Intelligence products, including SAP certification is desirable
ITIL qualified - ITIL Foundation minimum is desirable
IT Professional certifications aligned to the role as identified within the Job Descr

McGregor Boyall is an equal opportunity employer and do not discriminate on any grounds.