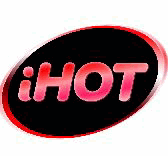 Salon - Retail Assistant - iHOT
Havant, Southern PO9 1HA
iHOT – (International House of Tanning) is a professional provider of indoor salon tanning facilities.
We operate multiple salons throughout the UK and are currently recruiting salon assistants for our Havant & Portsmouth branches.
Salon walkthrough available on Google – search "ihothavant" – see inside
The role :
We are looking to recruit several exceptional individuals to support our existing salon team. These will be both permanent & temporary, Part-Time and Full-Time positions.
Shifts range from 2 to 4.5 shifts per week (averaged). Additional hours are often available.
If you have a natural flair for providing outstanding customer service and can genuinely work both individually and as part of a like-minded team, then this could be the perfect opportunity for you!
The ideal candidate :
Will bring a mature approach to their work and appreciate the mutual benefits of working with and being a supportive member of a close interdependent team.
Will be available to work at both our Havant & Portsmouth salons.
May be a student with availability to work weekends and some weekdays / weeknights.
Responsibilities:
Opening / closing the salon and preparing the salon for the next days' trading
Following, and giving clear instructions on how to operate the salon equipment in a safe and efficient manner
Be confident and competent when using the till / cash / credit card systems including counting monies & preparing floats
To utilise the salon management PC software – extensive supervised training is provided
Knowledge, skills and abilities:
Excellent communication skills
Ability to thrive in an often-fast paced environment, with a strong sense of teamwork
Strong work ethic and integrity
Work unsupervised, and therefore have genuine self-motivating abilities
Near flawless punctuality
What do we offer? :
£9.00 per hour – paid monthly by BACS
A contributory pension scheme
Initial training and on-going development
Employee discounts
Shifts available : between 2 and 4.5 shifts per week - averaged
Applications :
Our preferred method of applying is by completing an application form, picked up in person from one of our salons, and returning it back to the salon. CV's may be included with applications.
Students – we now welcome applications from students. It is important that applicants have a very mature and responsible approach to their work and will likely have some additional availability during weekdays as well as weekends. We do not intend these student positions to consist solely of weekend working.
All applications should include a covering letter indicating likely availability.
Apply directly to :
The salon does not permit entry to anyone under 12 years of age