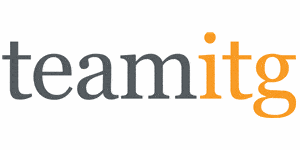 Salesforce Technical Consultant - Smart Recruit Online
London, London

Are you a Salesforce Guru?

If you are looking for a new challenge and want the chance to show what you can do, then this could be the ideal role for you.

The Technical Consultant role provides an exciting opportunity to work as part of ITG London's technical consultancy team.

You'll play a key part in helping ITG's broad range of clients develop their data-driven CRM and multichannel digital marketing solutions. You'll work closely with our marketing automation and delivery teams, offering best in class solution guidance and consultancy.

As a technical services delivery expert, you will be an integral part of the consultancy team, you'll proactively seek out new opportunities and deliver the strategy to help drive the growth of ITG's accounts across the globe. You will offer excellent technical oversight and drive relationship development by showcasing ITG's capabilities and providing an unparalleled customer focus.

Main Duties and Responsibilities

Add value to ITG's clients by providing expert guidance
Provide marketing automation consultancy
Assist in the management and progression of our client's strategic objectives
Actively monitor and engage in the discovery of new and updated marketing technology
Be commercially focused and proactively identify areas for account growth
Work closely with ITG's delivery team to support the translation of business requirements
Provide support and guidance in the growth and development of the technical consultancy team

Keywords: Salesforce | Technical Consultant | Automation | CRM | Customer Service | Digital Marketing | Cloud | SQL

Essential Skills

This is what we're looking for:

Client facing experience with a proven customer focussed attitude
Strong CRM and data-driven digital marketing experience
Technically literate with familiarity in data processes and governance
3+ years of implementation experience with Salesforce Marketing Cloud
Knowledge of digital marketing industry standards and best practices
Good documentation and presentation skills and translating technical documents
Track record in commercial awareness across the sales and delivery process
Desirable Skills
Salesforce Marketing Cloud Email Specialist and Consultant Certification
Exposure to, or experience with Salesforce Studios
Salesforce Sales Cloud (SFDC) awareness and experience

Work's a treat

On top of a competitive salary, you can expect a whole load of perks:

25 days' holiday + bank holidays- we understand the importance of a healthy work/life balance.
So many savings - through our online community platform, you can access dozens of daily deals, from money off top brands to discounts on days out.
Employee Assistance Programme- our people are at the heart of everything we do, so if you're happy, we're happy.
Raising money for charity- we're all about giving back… and having lots of fun in the process!
Referral scheme- know the perfect person to join the team? You could bag £1,000 for putting a good word in.

What next?

If you found yourself interested in knowing more, drop us your application and someone from our team will be in touch.

Please no agencies we have a dedicated internal recruitment team and a strict PSL

Please note you will need to be based in the United Kingdom to apply for this role.

About Company

We are Team ITG.

We make collaboration happen. We simplify the complicated. We automate the tedious. We create the beautiful.

Over the last decade, we've grown a lot - new people, new technology and lots of brilliant new clients. We're a tech-led marketing business on a mission. A mission to liberate marketers. How? With a blend of our cutting-edge tech-stack, our dedicated team of over 1,000 marketers, fanatical customer service and a passion to help everyone be their creative best...

Hello, tomorrow.