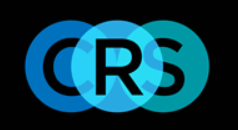 Salesforce Developer - CARRINGTON RECRUITMENT SOLUTIONS LTD
London, London W1A 1AB
Salesforce Developer, Java, C#, DOT NET, OO, Apex, London

Salesforce Developer/Senior Technical Consultant/Senior Developer required to work for a fast growing SaaS Solutions business based in Central London. You will have a strong technical background with experience in Java, C# or .NET technologies. Read on for more details

KEY RESPONSIBILITIES
. Identifying client's needs and specifications; understanding their work practices and the nature of their business in order to define the scope of the project and their requirements
. Designs and implementation of expanding functionality, optimization and improvement of existing solutions
. Cooperation with validators, integrators and projects manager
. Acting as a technical lead for small teams and projects
. Providing assistance to junior consultants on the use of functional and technical tool sets
. Delivering effective project presentations, writing project reports and leading straight forward client meetings
?TECHNICAL QUALIFICATIONS
Strong experience in Java, C# or .NET and familiarity with OO design
Extensive experience with web-based development and relevant frameworks
Basic experience with Oracle, MS SQL or MySQL databases
Experience in analysing complex requirements and designing new software
Understanding of software development life cycle
Strong organizational, teaching and planning skills
Understanding of commercial processes and the role of software development within a business
Experience of SVN, Git or equivalent source control system
Good knowledge of at least one vertical industry (telecommunications, utility, media...)
ESSENTIAL
. B.Sc. or higher in Electrical Engineering, Computer Science or a related field
. Excellent spoken and written English, including the effective use of business and technical terms
. Experience of working with both functional/technical and business oriented people within a business
. Experience in client-facing environments
. Strong presentation capabilities, confidence, motivation and communication skills
. Prior experience in Salesforce administration and configuration (eg as a Sales Engineer, Consultant or similar)
. Demonstrable commitment to producing high quality work with excellent attention to detail
. Strong understanding of business value of Salesforce
. Strong self-motivation and time management with the ability to work effectively with all parts of the business ?
DESIRED
Skills in formatting and presentation of common document formats such as Word, PowerPoint and Excel.
Additional languages (in particular German, French, Spanish, Dutch, Nordics languages)
This is a great opportunity and salary is dependent upon experience. Apply now for more details.
£75,000.00 - £90,000.00 per year
Bonus + benefits