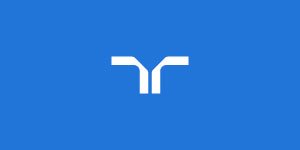 Sales Support - Randstad Business Support
Solihull, MID B913DT

Are you an experienced Sales Support Administrator or Operations Coordinator looking for your next opportunity? Do you thrive in a fast-paced, fun and busy environment? If so, this could be the perfect role for you.

Benefits

Permanent position
£20,000 - £22,000
Parking on-site
08:30 AM - 17:00
21 days holiday + BH



Location: Tyseley



Purpose:

Working with the internal and external sales team to provide full administrative support to a designated sales executive and excellent customer service to external customers. A varying range of administrative duties are required.

Key Relationships:

Customers
Sales Executives
Internal Departments - (Such as but limited to) Orders, samples, Warehouse
Management & Senior Management Team
Key Responsibilities:
To process a number of sales orders
Act as the first point of contact, dealing with all incoming enquiries
Process sample requests, including web requests
Order in samples from suppliers as required, monitoring the order's progress and liaising with Samples department and Sales Executive regarding its receipt.
Cleanse sample report for Sales Executive to monitor our initial enquiry opportunities
Produce pricing quotations
Provide product specific data sheets as requested
Provide Cleaning and Maintenance Schedules as required
Continuously updating and maintaining an accurate CRM database of project opportunities, company marketing wall and customer details
CRM data cleansing for weekly tracking and monthly pipeline reports to maintain an accurate sales forecast as required Sales Executive.
Along with designated Sales Executive and Project Tracking team ensure accurate use of CRM diary, ensuring all client appointments are logged & follow up calls/emails
Compose letters/faxes/e-mails as requested by Sales Executive
Carry out further tasks as may from time to time be delegated to you by your manager and Sales Executive.
Requirements:
Previous experience in sales and customer service administration or operational support
Good mathematical skills
Proven ability to deliver exceptional customer service
Excellent communication skills
Be able to develop and maintain relationships
Meticulous attention to detail
Problem Solving and ability to use own initiative
Teamwork Communication skills
Educated to a minimum of GCSE (or equivalent) in English and Maths
Self-motivated and enthusiastic
Ability to work under pressure and priorities work
Ability to build strong working relationships.
Strong social skills

Apply for this exciting opportunity today!

Interviews are taking place this week.



Randstad Business Support acts as an employment business when supplying temporary staff and as an employment agency when introducing candidates for permanent employment with a client. Randstad Business Support is an equal opportunities employer and decisions are made on merits alone.




Employee Events
Maternity/Paternity Paid Leave
Pension
Mobile Phone Discount
Paid Holidays
Medical, Dental and Vision
Holidays
£20,000.00 - £22,000.00 per year