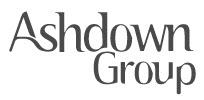 Sales Support Analyst - Ashdown Group Ltd
Buckinghamshire, HC
A global award winning technology business are looking for a well-spoken, efficient Sales Support professional of graduate calibre and with good attention to detail. This is a business that invests heavily in developing and offering ongoing career progression opportunities to their employees and for the right individual this will afford them great career options and the chance to be part of a market leading business.
Working to support the global channel team you will be trained on how to apply, track, administer and calculate rebate/commission payments to the channel sales and distribution partners. To be successful in securing this role, you might have experience gained from a Sales Support, Payments or Accounts Assistant role, as these skill sets would transfer well. You will be someone confident in dealing with customers for a global business, motivated to work closely with the Channel Strategy and Sales Management to help develop rebate scheme structures and who demonstrates the commercial acumen to be able to track rebate/commission statistics, provide the team with metrics and performance tracking and utilise Excel as part of their role (VLOOKUPs and pivot tables).
Duties will include:


Liaising with Partners and distributors to ensure receipt of invoices and relevant banking details for payment.


Tracking rebate statistics and working with Global Channel Analytics team to review and validate rebate performance and results.


Providing key stake holders with metrics - Partners, Distributors, Finance and Sales teams to help track performance of all the rebate claims within the various schemes


Resolving queries and escalate issues to Channel Operations Manager where appropriate.


Helping set up new distributors and resellers rebate/commission accounts.


Setting targets and develop rebate scheme structures working with the Channel Strategy, Sales and Finance teams.


Producing and providing support in establishing terms and conditions, guidelines and policies relating to rebate schemes.


Ensure all processes and calculations are in line with internal audit and Sarbanes Oxley requirements.


A starting salary is on offer of 25,000 plus bonus and an extensive and well thought out benefits package, that includes a learning development platform tailored to your professional development within the business. This is an immediately available role.
£21,000.00 - £26,000.00 per year