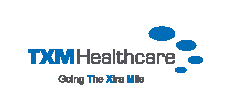 Sales Support Administrator - TXM HEALTHCARE LIMITED
Milton Keynes, HC MK12 5TS
TXM Healthcare Ltd's team are expanding! Due to this growth we are currently seeking a Sales Support Administrator to support a fantastic team.

TXM Healthcare Ltd are specialists in the Recruitment of Healthcare professionals across the UK and Internationally.

We are currently seeking a Sales Support Administrator to join our Milton Keynes team to assist a dynamic and fast paced sales team with day to day duties such as:
Uploading work placements onto internal systems
Create and produce candidate contracts for work placements
Upload Documentation onto client portals
Upload Candidates time sheets onto recruitment portals and chase time sheets for payment
Arrange Staff Accommodation and Flights
Assist the sales team and achieve 100% status on compliance targets
Liaise with payroll and assist with candidate queries
Attend training sessions and refreshers as required
Attend open days and conferences
Assist with corporate social responsibilities and charitable events
Ensure compliance with all terms and conditions of employment contracts with regard to information security, confidentiality and data protection
Following all company policies and procedure
Contributing to the achievement of relevant company objectives
Contributing to internal and external audits
Complete GDPR awareness training and maintain knowledge
Offer any other support as per the sales teams needs
Be prepared to travel to other office locations or conferences as required by the company.
Writing job adverts and designing for social media articles. Creating marketing campaigns.
Working with the sales director to ensure a smooth and compliant process driven service needs are met.
Assisting with any other duties as required by the company
The ideal persons: are required to be a team player and have a positive can do attitude, be proactive and solutions driven. Work well with pressure and be happy working in a fast paced environment and be efficient with deadlines. The role requires you to be able to communicate effectively and have good relationships with sales persons whom rely on sales support team. It is required to have good command of written and spoken English language. Good IT skills are advantageous and candidates will need to be able to use MS Office packages. Training will be offered on our internal computer systems.


Hours: The normal contractual hours of work are 40 hours a week from 8:30 a.m. to 5:30 p.m. each day, Monday to Friday, with one unpaid hour for lunch taken between 12.00 noon and 2.00 p.m. each day. Sometimes we have projects that may require some additional hours as expected as part of the nature of the project.

Reporting Line: Reporting Line will be directly to The Sales Director.

Training: As you will be joining an already established team full training is provided. TXM Healthcare offer full ongoing training throughout employment.

Apply Now for a confidential discussion and to become a part of the TXM Family!



TXM Healthcare Ltd is an equal opportunities employer. If you have any specific requirements or require assistance or reasonable adjustments to be made for you during the selection or application process due to disability or a long-term health condition, we will do our best to assist you.
£17,000.00 - £19,000.00 per year