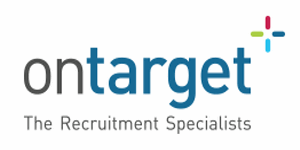 Sales Representative - Urology - On Target Recruitment Ltd
Middlesbrough , Yorkshire TS43BW
The Company:


Established for over 50 years.


Globally present in over 100 countries.


Continues to be run as a family run business.


A market leader in healthcare medical devices.




The Role:

Sales Representative : Urology


Selling a market leading range of Urology products and also Urologic Oncology Products.


Capital equipment and then the associated devises that are used in theatre.


Spending most of your day in theatre.


You will be in Theatre from 8.30am in the morning on the shoulder of the surgeon acting as a consultant, demonstrating the products and working in partnership with the surgeons.


You will have the support of someone that will take the lead on the capital equipment sell so that the successful candidate can focus on the disposable portfolio.


The recruiting manager has managed this patch before. Has been there for 18 years (Spent the first 4 years taking the territory from 0 to £1.5 million (now worth considerably more) and then the next 12 years managing the team).


The products are used in surgery mainly to do with medical diseases of the male and female urinary-tract system and the male reproductive organs and also diagnosis and treatments of tumors of urinary systems.


Covering Newcastle, Sunderland, Middlesbrough, York, Leeds, Hull. You will possibly go into Cumbria/Lancashire & as far down as Sheffield but most of the business will be around the North Yorkshire Region working in the teaching hospitals.


Will have the support of the Capital Equipment sales person as he is currently looking after this patch and the top performer is covering the patch South of this so there is lots of support around you.


Very well established patch BUT will lot of potential!!!


Everyone that has worked this patch has been promoted at some point!!


They are a very collaborative team and help each other/supportive.




The Ideal Person:

Sales Representative : Urology


LOOKING FOR THE BEST THEATRE BASED SALES PEOPLE ON THE MARKET.


Candidates that are used to being the shoulder of surgeons.


Urology experience would be great but not a must.


The recruiting manager is a great believer in mentoring and coaching and wants someone that has the right attitude and wants to make a name for themselves.


Needs someone that understands the NHS buying process and procurement!!!


All of the team come from a medical devises background and have all been theatre based!!!




Consultant: Isabella Mills

Email: isabellam@otrslaes.co.uk

Tel no. 0208 397 4114

Candidates must be eligible to work and live in the UK.



About On Target

At On Target, we specialise in sales, technical and commercial jobs in the Engineering, Construction, Building Services, Medical & Scientific, and Commercial & Industrial Solutions sectors, enabling our consultants to become experts in their market sector. We place all levels of personnel, up to Director across the UK and internationally.
£40,000.00 - £45,000.00 per year
Uncapped open ended commission plus benefits