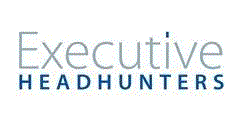 Sales Manager - Executive Headhunters
London, London WC2N5DN
Sales Manager - Valves & Instrumentation
Job Title: Sales Manager - Valves & Instrumentation
Location: Field Based with International Travel
Our client have an exciting opportunity for a Sales Manager - Valves & Instrumentation to join their growing team
Are you looking to work for a leading manufacturer of products selling into Oil & Gas and other related industries? Do you want to work for a progressive company looking for someone to have a huge commercial impact? Are you keen to take on a role that involves regular international travel?
About the company
Our client is a leading manufacturer of valve and instrumentation products servicing a range of end-user customers across a variety of industries including Oil & Gas, Manufacturing, Process Industries and Power. They have created a new role in the organisation due to growth and are looking to hire a Sales Director to devise, implement and execute a strategy to facilitate the next stage of expansion.
About the role
The business harbours an excellent working culture and you will be required to use your experience to develop and foster strong customer relationships. You will have responsibility for managing a small team of sales executives within this £20M business. You will be charged with growing routes to market, both direct to end-users and through expansion of distributor networks.
You will work closely with the Company Owner and lead on all things commercial within the organisation. This is an autonomous role where the business is looking to bring on board the "right" candidate to help them continue their impressive growth.
Key Responsibilities:
- Act as the face of the organisation, including travelling internationally to represent the business at various trade shows and customer meetings
- Direct and liaise with key internal and external stakeholders
- Substitute for the Owner when he is not in the business
- Devise and implement commercial strategies
Experience Required
You will currently be working as a Sales Director, Commercial Director, Head of Sales, Chief Commercial Officer, Head of Business Development, Business Development Director, Sales Manager, Senior Sales Executive or similar.
If you are interested in hearing more about this exciting Sales Manager opportunity, then please click 'Apply' today!
NB: Due to high levels of interest, we are unable to respond to every individual applicant.
60,000.00 - 60,000.00 per year