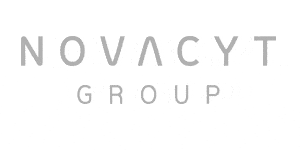 Sales Manager - Global Channel Accounts - Novacyt
London, London
Sales Manager - Global Channel Accounts
Field Based (with international travel)

About Us 

We are Novacyt, a rapidly growing diagnostics group specialising in infectious diseases. We have a number of successful brands and serve a large global customer base, from hospitals to large corporates.

We have a history of delivering exceptional products to combat formidable challenges. Under our brand, Primerdesign, we developed the world's first swine flu detection kit, played an important part in uncovering the UK's horse meat scandal and are currently producing high-performing IVD detection kits to support the fight against COVID-19.

We are looking for a Sales Manager to join our team and support the global growth of our business.

The Benefits

- Salary of £65,000 per annum 
- OTE of £78,000 per annum
- Car allowance
- Healthcare
- Pension scheme
- Life assurance
- 25 days' holiday per annum

This is a fantastic opportunity to take on a lucrative and rewarding role and drive the use of ground-breaking products that are making a real difference in the healthcare industry.

We have a history of leading from the front when it comes to tackling some of the world's biggest healthcare challenges, and today, it's no different. You will have the chance to play a key part in the success of our latest innovation by driving the adoption of our COVID-19 products on a global level. 

These products will help to save lives. So, if you have experience in distributor channel sales management and want to promote products that are making a real impact, we want to hear from you.

The Role

As the Sales Manager, you will be responsible for our global channel partner sales activities. 

In this important role, you'll focus on managing our key global channel partners and working with the Regional Sales Management Team to drive the sales of our COVID-19 portfolio, as well as core product ranges across the Novacyt Group. 

You'll lead the creation of a sales strategy and tactics to identify the right markets with the right distributors to deliver budgeted sales, drive the sales pipeline and ensure revenue growth.

Additionally, you will: 

- Identify, create and negotiate agreements and ensure we have valid contracts in place with partners
- Plan, analyse and manage the performance of key channel relationships
- Work with Marketing to competitively position products 
- Liaise with the After-Sales Team to maximise support for distributors and channel partners 
- Support distributors and channel partners in the field, at conferences, training events and sales meetings

About You 

To join us as a Sales Manager, you will need: 

- Strong experience in distributor channel sales management and a track record of achieving profitable sales growth 
- Strong experience of working with distributors and resale channels
- Experience of developing and executing a channel management strategy 
- A good understanding of the healthcare and food diagnostic markets 
- The willingness to undertake extensive travel 
- Great negotiation and communication skills
- A degree (or equivalent) in life sciences or diagnostics

Other organisations may call this role Channel Sales Manager, Distribution Sales Manager, Healthcare Sales Manager, Sales Manager, or Technical Sales Manager.

Webrecruit and Novacyt are equal opportunities employers, value diversity and are strongly committed to providing equal employment opportunities for all employees and all applicants for employment. Equal opportunities are the only acceptable way to conduct business and we believe that the more inclusive our environments are, the better our work will be.

So, if you are seeking your next challenge as a Sales Manager, please apply via the button shown. This vacancy is being advertised by Webrecruit. The services advertised by Webrecruit are those of an Employment Agency.
65,000.00 - 78,000.00 per year
Benefits: