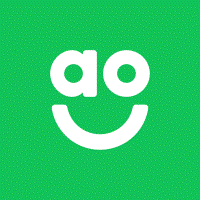 Sales Ledger Clerk - AO.com
Bolton, NW BL6
A bit about us
We're a bunch of people who go to great lengths to make sure our customers are the happiest customers out there. We may sell everything from washing machines to PlayStations, but at our core we're a people business.
We roll up our sleeves and work together to make things happen. From logistics, recycling to our award winning IT teams, almost everything we do, we do ourselves to make sure every aspect of our customer journey is done properly.
We launched in 2000 as a result of a £1 bet in a Bolton pub. 18 years later we have a 5* TrustPilot rating (after 100K reviews), expanded our business into Europe and floated on the London stock exchange, but we never lose sight of what we're about.
More about the Sales Ledger Clerk role:
We are currently recruiting for a Sales Ledger Clerk to work within the AO Retail Finance team. The position is a full time role based at our Horwich Head Office reporting directly into the Revenue Manager.
This role is ideally suited to someone looking for a career in the financial sector. We are looking for an eager individual who can add value to a fast paced, dynamic finance environment and has an upbeat, "can do" attitude. The role will involve a wide range of tasks with the key focus being business account reconciliation and credit management.
Here's what you can expect to be doing as our Sales Ledger Clerk:
- General administration and ad hoc duties as required
- Production of management information (aged debtors reporting)
- Bank reconciliations
- Liaise with internal and external bodies to resolve queries
- Issuing monthly statements to business customer
- Resolving queries on accounts and updating records
- Management of client debt balances and chasing outstanding accounts
- Account and statement reconciliations
- Allocating all monies received to customer accounts
- Monitor payments received and balances due
- Maintain sales ledger records in and off system
- Raising and issuing sales Invoices
A Few Things About You:
- Experience in financial accounting software, such as Microsoft Dynamics (AX) is preferred but not essential
- Strong Microsoft office skills
- Be able to prioritise workload
- Willingness to learn and proactively seek resolutions
- A good team player as well as having the ability to work independently
- Able to work under pressure
- Be able to work to daily/weekly/ monthly deadlines displaying speed and accuracy
- Well organised and efficient
- Strong attention to detail
- Excellent communications skills (written and verbal)
- GCSE English and Maths at Grade B or above
Why Choose AO:
At AO, our culture and our AO'way of doing things is vital to our success. We're passionate people, determined to do whatever's necessary to make our customers happy.
The AO motto is "treat every customer like you'd expect your nan to be treated, and make decisions your mum would be proud of". To do this, we train and empower each and every AO'er to strive for better ways of doing whatever they are doing.
Our AO'ers don't just go through the motions and follow processes, it just isn't our thing. We don't follow trends, we set them.
Great People Deserve Great Things:
As an AO employee you can take full advantage of our benefits package. As well as the fundamentals, like pensions and holidays, we have designed our "AO Perks" to help you out financially and make your work life a little easier.
Don't miss the chance to join our growing team! Click 'Apply' now to find out more about our Sales Ledger Clerk role.