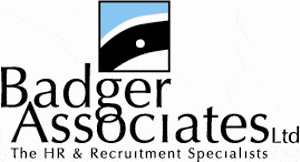 Sales Executive - Badger Associates
Watton, ANGL IP256AS
Sales Executive      East Anglia      Excellent package
Here is a role for a sales professional with passion and a desire to prove themselves. Someone who has an ability to get their message across clearly and persuasively to an audience of senior members of client organisations. Working from an office in South Norfolk, you will be given all the necessary training in what is a remarkable and essential service, and the rewards are considerable.
You absolutely must be a consummate sales professional, comfortable working with the telephone and in a face-to-face environment. You will probably feel that you are ready to kick start your sales career and this is an ideal opportunity for you to prove your worth. You will have had experience selling in a face-to-face environment and understand that to succeed in a modern sales environment you must make use  of all available technology and sales aids such as CRM systems. 'Working Smarter' will be your watchwords.  You will be driven, tenacious and determined to become a key team player in the sales team.
The ideal profile for this role is as follows:
•You will have had previous sales experience selling into 'C' level individuals.
•You wil love being a HUNTER of new business, not just an Account Manager. 
•You will have a CV that gives specific numbers to your stated qualities. This means your CV will show things like targets, achievements against those targets and KPIs.
•You will have a consultative selling style developed in the areas of concept, service and solution sales as opposed to 'hard' products.
•You absolutely MUST have B2B FIELD SALES experiecne. This no NOT a Retail shop sales role. 

If you feel you tick all our client's boxes, we'd like to hear from you. The rewards are truly exceptional and include a very generous base salary of £35,000 per annum with a commission scheme leading to current incumbents earning a verifiable £50-70,000 per annum. Benefits include pension contributions, laptop, phone and a generous car allowance. The substantial basic and high rewards are indicative of the fact that we are only looking for people with a proven track record of success and a drive, passion and hunger to succeed. If you think you fit the bill then get in touch right now.
£35,000.00 - £60,000.00 per year