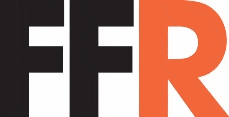 Sales Executive - FLAT FEE RECRUITER LIMITED
Rotherham, Yorkshire
Sales Executive
Rotherham S60
Up to £23.000 + £8,000 (OTE £31,000)
Full Time
Our client is part of a network of independent BT licenced businesses covering the UK and they are looking for motivated, enthusiastic and confident Sales Executives to join their existing experienced sales team in South Yorkshire.
These roles are not about trying to sell things to people who don't want them. They are about taking a consultative approach to identify businesses who would genuinely benefit from the full range of exciting new BT Business technology products and services. Success will be achieved by quickly building relationships with key business people and recommending the right solutions for their business.
There is potential for career progression.
Sales Executive Role
In this role you will be selling BT's new technology to SME businesses who will benefit from the right business solutions. With 95% of the client base within an hour's reach of the office, you'll be quickly involved in the local industry scene with help and support from your new colleagues. This is a permanent role and training and development will be provided in conjunction with BT.
Typical activities will include:
Making outbound calls and /or visits to customers to identify sales opportunities
Developing and maintaining a business to business consultative selling approach – you won't be shoehorning products into businesses; you'll be discussing the needs of a business and where the current gaps are, and working out what the best solution is
Keeping abreast of the market and product developments
Making appointments for field sales team colleagues.
Achieving agreed targets and objectives
Who are we looking for?
The successful candidate will ideally have relevant industry experience and skills to hit the ground running including:
Being hard working, resilient, tenacious and extremely reliable
Recognising the importance of Self-Motivation and learning from outcomes
Being capable of contributing to a team outcome
Being Optimistic
Having B2B outbound sales experience
If you wish to be considered for this Sales Executive role click 'apply'. You will receive an email shortly after your application - you will need to read and respond to this to complete your application.
You must be eligible to work in the UK.
Suitable skills / experience: Sales Executive, Telesales, Sales, B2B sales, B2B Telesales, Field Sales, Account Manager, New Business Sales, Business Development,
£25,000.00 - £31,000.00 per year
Up to £23.000 + £8,000 (OTE £31,000)