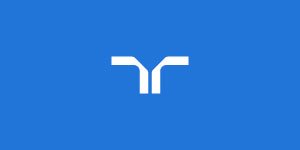 Sales Executive - Randstad Business Support
Reading, HC RG16NY

Do you have experience of selling books and/or e-books to buyers, trainers, business owners and stockists? Are you looking to work in a high level sales position working 4 days a week from home? Do you have experience of networking, booking your own appointments, attending client meetings and closing sales? If yes, then please read on as this opportunity could be your next career move.

Working 4 days (flex on days) a week, you will be required to work in London at least 1 day each week and Swindon once a month. Your primary focus will be the successful delivery of your sales target. Working within the publishing team, you will be responsible for developing and maximising a sales strategy that will see revenue growth and an over budget performance. As part of your sales strategy, you will be required to meet with new and prospect clients and attend networking meetings or trade events that will add value to your success. You will need to have experience of exceeding sales targets within the book/ebook industries.

The full time equivalent salary is £50.000 per annum, this will be paid on a pro rata basis which equates to £40,000 for 4 days per week. There will be bonus payable for this job, which is currently circa £15,000 per annum. You are able to choose which 4 days you wish to work, however there may be some flexibility required if the business requires it.

Full benefits will be discussed during the interview process, however you will expect a good reward from this client.

As a sales executive within this organisation, you will;
*Agree your sales targets and strategy, which will ensure an over performance delivery
*Identify and prioritise growth opportunities through business development, networking and market knowledge
*Work with the wider sales and publishing teams to develop and execute your sales strategy, ensuring all opportunities to increase market share are maximised
*Manage key external and internal relationships to best effect to drive growth, develop market position and facilitate innovation.
*Attend and oversee sales meetings with external partners/prospects and internal colleagues
*Forecast and report on performance
*Ensure monthly sales reporting is timely so that the business is kept informed about sales progress and market trends
*Represent the publishing division on projects critical to the business
*Maintain and develop your knowledge of and participation in industry developments and competitor activities
*Manage all tenders and take responsibility for owning and completing sales responses

Skill, attributes and experience required;
*You must have experience of selling books and/or e-books
*Demonstrable track record of business development and sales management, generating revenues in the region or in excess of £1 million
*Proven experience in writing and winning invitation to tender processes
*Strong interpersonal and customer relation building skills
*Self motivated
*Strong IT skills
*A natural influencer with the ability to relate easily and effectively to colleagues, customers, suppliers and partners
*Well organised and results oriented
*Numerate with the ability to analyse complex data to establish trends and forecasts
*Confident presenter and communicator
*Knowledge and experience of the education/training/learning and development industry would be an advantage

Due to the responsibilities of this position, you will need to have a willingness to travel according to business needs. You will be working from home and will have frequent offsite visits to clients, partners and suppliers. You will at times be required to undertake international travel if the business requires it, therefore you will need to be in possession of a current passport You will also need to have a full UK driving licence. Due to the flexibility required for this opportunity, there will be some occasional out-of-hours work including weekends.

If you are interested to learn more about this opportunity, or want to apply, please do so now and call the office for a more in depth discussion on01793 491444.



Randstad Business Support acts as an employment business when supplying temporary staff and as an employment agency when introducing candidates for permanent employment with a client. Randstad Business Support is an equal opportunities employer and decisions are made on merits alone.




Employee Events
Mobile Phone Discount
Pension
Medical, Dental and Vision
Paid Holidays
Holidays
Maternity/Paternity Paid Leave
£40,000.00 - £40,000.00 per year
Bonus