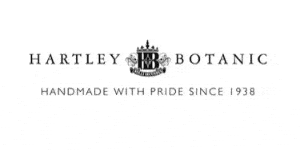 Sales Executive - Fantastic Sales Opportunity - Hartley Botanic
Manchester, NW
Sales Executive - Fantastic Sales Opportunity

Basic salary: £23,000

OTE first year: £50,000 (rising to £65,000 uncapped)

Here at Hartley Botanic, we are the market leader in the manufacture and sale of beautiful, elegant and practical Greenhouses and Glasshouses with a worldwide reputation for perfect design, enduring strength, unparalleled quality and everlasting performance.

Each one of our products is individually designed to the specification of the customer, whether for professional or private needs. We pride ourselves on the quality of our workmanship and work closely with our customers to ensure they get exactly what they need. You will be based at our manufacturing facility in Oldham and will have the opportunity to attend outside events throughout the year, such as RHS Chelsea and other flower shows, along with eventually visiting clients to finalise and confirm orders and builds. You will benefit from the substantial digital and print enquiry generation programmes from our proactive marketing team.

 Candidates' "must have" attributes.

- Exceptional and empathic customer service skills
- A highly proactive and consultative customer approach
- Excellent communication and relationship building skills across all media channels
- Focus on the daily customer requests generated by our marketing department
- To nurture the relationship with our prospective customers
- To play a key role in our customer focused sales approach
- Excellent problem solving and organisation skills
- The ability to communicate technical issues
- To be self-motivated and flexible in approach
- Outstanding interpersonal and negotiation skills
- A tenacious work attitude and a team focused mentality
- The ability to meet deadlines 

Previous experience in telesales, customer services, hospitality or any other similar high-end, customer journey focused retail sectors would be a distinct advantage but is not essential as a full induction and training programme is in place to ensure you have the best possible start with us.

Please take the time to visit our website.

If you feel this is the career opportunity you have been waiting for and are looking to seriously enhance your earning potential, please press the apply button now.

We look forward to receiving your personal details and brief career history to date.

To help you plan your diary, informal first meetings with our management team will be held at our Oldham base during week commencing 21st September 2020.

Webrecruit and Hartley Botanic are equal opportunities employers, value diversity and are strongly committed to providing equal employment opportunities for all employees and all applicants for employment. Equal opportunities are the only acceptable way to conduct business and we believe that the more inclusive our environments are, the better our work will be.

Candidates with experience as a Sales Executive, Business Development Executive, Sales Account Manager, Sales Representative, or Senior Customer Service Representative are encouraged to apply.

We are also keen to hear from those who have held the role of Customer Service Executive, Customer Care Advisor, Customer Support Advisor, Customer Service Advisor, Customer Service Rep, Call Centre Operative, or Call Centre Operator and are looking to step into a sales role.

This vacancy is being advertised by Webrecruit. The services advertised by Webrecruit are those of an Employment Agency.
23,000.00 - 23,000.00 per year
Benefits: