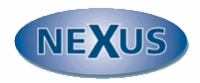 Sales Executive – Central London - Nexus Recruitment
London, London
Sales Executive – Central London
Our Client is looking to recruit a Sales Executive who generate lead for the sales team to work with the sales team.
The position will includes account-based prospect research, identifying key stakeholders, and engaging in a dialogue supported by a from the Company Point of View.
The function of the role will be to:
o Research organisations and identify a few senior-level targets in each one. Normally this is the CTO (not the CIO) and associated roles.
o Identify a theme that is likely to be of interest to a prospect, and build a narrative around that.
Contact each prospect, primarily through placing a call to them, and engage in a dialogue, part of which is to outline the Company's value proposition.
This requires a consultative sales approach. There is no product or solution to be sold.
Categorise each lead following the conversation to assess whether to progress them or qualify out.
The primary focus is to build the overall sales funnel, rather than to manage a pipeline.
Lead Gen activity should result in qualified leads being entered in to the Company's Sales CRM system, and where possible a next call or meeting being scheduled.
Support will be available from the Company's global marketing function.
This position will be aiming to primarily be UK and Ireland focused, across multiple industries.
Excellent English communication skills - especially listening skills – able to engage in a conversation about the client's business and how technology trends could impact that.
Proven track record of engaging with new people to generate interest via an unsolicited phone call, plus familiarity with using social media to support this.
Sufficient gravitas to be able to engage at C-level.
A consultative sales approach is important.
A reasonable understanding of mainstream technologies at a high level across various industries, e.g. DevOps, AWS and IoT. But experience in specific technologies or software is not required.
Dynamic and enthusiastic personality, who is keen to learn about how technology is impacting the future.
Results oriented and money motivated. This is a role for a self-starter who can work with minimal supervision.
Ideally will have worked for a B2B telemarketing company in the technology space, or perhaps a technology recruitment firm, but not essential.
salary range can be up to £40k GBP + Commission and the selected candidate will be working out of our London
Please send your CV to in Word format along with salary and availability information.
£35,000.00 - £40,000.00 per year