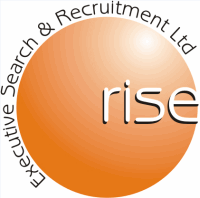 Sales Engineer - RISE EXECUTIVE SEARCH AND RECRUITMENT LTD
Wakefield, Yorkshire WF1 2HQ
Field Sales Engineer Industrial Electrical Control & Automation Circa £40K OTE DOE inc Basic Bonus plus Car, Pension, PMI, Life Assurance and other Benefits.
On behalf of our Client we have an excellent opportunity for an experienced Area Sales Engineer with a proven track record as a business developer and excellent salesman in the Electrical Control and Automation industry to join the team of this first class business.
The Sales Engineer will be selling a range of high quality Industrial Automation products, i.e. PLC, Control Gear, Drives, Sensors, HMI and Process Instrumentation into the OEM, End User, System Integrator and Panel Builder markets across the Yorkshire and South Yorkshire including Bradford, Halifax, Huddersfield, Barnsley, Sheffield, York, Castleford, Doncaster.
As the successful candidate, you will have sales and technical experience in the Industrial Automation industry coupled with a record of sales success and achievement. A formal qualification in an Electrical/Electronic discipline to ONC/HND or above is likely. Ideally you will also have benefited from further career development training to enhance your sales skills.
As is usual you will be working to achieve defined sales targets and capable of developing a personal plan in order to achieve your objectives through managing and further developing an existing portfolio of accounts whilst constantly striving to identify new avenues of business. Excellent attributes such as good organisational and communication skills, along with the ability to be an effective team player whilst enjoying a level of autonomy are essential, as are capability with Microsoft packages. Please note the post codes used for location are for advertising purposes only and do not represent the company location..
To register your interest contact us with an up to date CV and we will be pleased to call you for a confidential discussion. To view more of our positions click on the Rise logo at the top of this page or visit our website directly.
We work across a range of business to business/B2B market sectors including Renewable Energy, Electrical, Control & Automation, Electronic, Renewable Energy, Pneumatics, Hydraulics, Fluid Power, Instrumentation, Engineering services companies, Industrial Consumables, Industrial Components, Capital Equipment, Material Handling, Scientific Equipment, Petrochemical and Utilities.
Rise Executive Search & Recruitment Ltd are currently working on a wide range of business to business/B2B sales positions, account management, business development and sales management roles including: Sales Manager, UK Sales Manager, National Sales Manager, Country Manager, Regional Sales Manager, Area Sales Manager, Sales Executive, Senior Sales Executive, National Account Manager, Business Development Manager, Key Account Manager, Account Executive, National Account Executive, Sales Specialist, Global Account Manager, Sales Representative, Territory Sales, Field Sales, Client Relationship Manager, Sales Engineer, Sales Consultant, Technical Sales, Senior Sales Engineer, Export Sales, International Sales, European Sales, Branch Manager, Sales Director, Trainee Sales, Graduate Sales, Telesales, Internal Sales, Office Sales.
£35,000.00 - £45,000.00 per year
Basic plus Bonus, Car, Pension, PMI, Life Assurance & other benefits