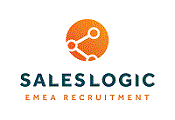 Sales Director. POS. £45K-£60K + Double OTE. London - Saleslogic
London, London
The Company
Working with a leader in the Point of Sales space, who are looking to grow their reach throughout Europe to continue the success they have experienced in America. Providing the full range of hardware, software (saas and on premise) and services to process payments, to companies in the retail, food & beverage and hospitality sectors.

The Job
This position will be the most senior position in the region for the company, will predominantly be an individual contributing sales position, but may grow out a team down the line. A large part of the position will be to drive sales through partner channels. The company have an established partner program, but are looking for someone to come on board to manage these clients, and also bring on new partners.


Key requirements:

*3 years POS sales
*Experience with partner channels
*Innovative
*Good organisational, presentation and communication skills
*High energy, and very motivated


This is a great chance to join a leader in the POS space as they branch further into Europe. The successful candidate will receive a competitive package with a base salary of £45K-£60K + Double OTE + Stock. For any further information on this position, please click APPLY or alternatively you can email your CV to Graham Logan at Saleslogic on

gl@saleslogic.co.uk



Key Words
Sales Director. Regional Sales Manager. Sales Manager Europe. BDM. POS. Point of Sale. ePOS. Payment Solutions. Payment Platform. Sales Job London. London SaaS Sales. London New Job. UK. London.



£45,000.00 - £60,000.00 per year
Double OTE