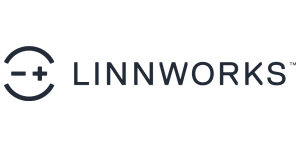 Sales Development Representative - Smart Recruit Online
Chichester, Southern PO198DJ

The Linnworks Sales Team is growing!

Linnworks is one of the UK's most exciting high-growth tech companies. Founded in 2009, we have rapidly expanded to become the market leading provider of eCommerce Software-as-a-Service (SaaS) solutions in Europe. Linnworks provides a cloud based, multi-channel stock control and order management system - our software integrates with Amazon, Ebay, and more than 50 other online sales channels - to help manage inventory, listing, order dispatch and many other aspects of the sales process for our customers.

With this continued success and growth in mind, we are now looking for an inbound Sales Development Representative to join our team in Chichester.

Why we want you to work here:

You are excited at the prospect of contributing to the growth of a fast-paced tech company, and you won't settle for mediocrity anywhere along the way. You don't sit around and wait to be told what to do. You take the initiative and find creative ways to get work done. You're a great team player. You're open minded, committed to the success of all your colleagues, and you are a positive person to be around. You put the customer at the heart of your work and strive to create an exceptional customer experience.

What will I be responsible for?

Joining our team as our new Sales Development Representative, you will be responsible for managing initial customer and user queries, together with taking incoming sales calls - discussing our software with those who are interested. This will be a fast paced role, liaising with those who are prospective customers and free users who might benefit from some of our premium tools, working closely with our existing clients on any issues they may be having and escalating to the wider sales team and/or the wider business. This will involve:

Navigating a high-volume of incoming sales, customer and user enquiries
Chatting online with website visitors who are interested in learning more about our software
Conducting pre-qualification conversations with prospects and free users who may benefit from some of our additional tools
Scheduling online product demonstrations for sales team members for leads which require following up
Helping small and mid-sized companies realise their potential in the eCommerce space
Achieving monthly quotas of demo bookings set and opportunities qualified
Qualifying leads into prospects and customers by booking in calls and providing additional information and demonstrations to our potential customers

The skills you will need to succeed:

If you can answer yes to these following questions, we would love you to join our team!

Do you have a strong desire and commitment to build a career in sales?
Do you have excellent written and spoken communication and presentation skills?
Do you consider yourself to be a motivated self-starter with resilience and a passion for customer service?

As our Inbound/Outbound Sales Development Representative, you'll need lots of energy, a great attitude and confidence. Proven experience in sales would be desirable but not essential if you have excellent communication skills and are comfortable working in a fast-paced office environment. To be successful in this role, you will require the ability to work effectively with all levels of the organisation and be a team player who is able to work collaboratively

Why our team love working here:

Flexible working hours
Fantastic team culture
Professional growth opportunities
Dynamic working environment

Linnworks is proud to foster a workplace free from discrimination. We believe that diversity of experience, perspectives, and background leads to a better environment for our employees, and a better service for our customers. The training and development of our employees is something we value deeply. We are committed to continuous investment into their personal growth, providing clear paths for career progression, and equipping them with the tools and training required to become experts in their profession.

Sounds good right? Click APPLY below to register your interest in the role of Sales Development Representative. We are waiting to hear from you!