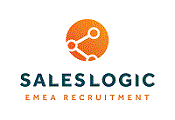 Sales Development Rep. Workforce Management SaaS. £30-36K OTE - Saleslogic
London, London
My client are the provider of an all-in-one SaaS platform for companies of all sizes who need to effectively manage their field-based workforce. With tens of thousands of users, features also include integration with leading accounting packages. They are offering generous benefits for this junior sales role including uncapped commission, gym membership and regular socials.

The role of Sales Development Representative will see you generating high-volume leads with prospective clients and opening doors to opportunities for the sales team, while qualifying inbound leads also. You'll manage your leads database and will be expected to hit KPIs based on call quantity and demos booked, being rewarded accordingly in the process.

Key Requirements:
*1+ years' experience in B2B sales, generating leads.
*Self-motivated with a passion for technology.
*New business hunter mentality.
*Proof of consistent performance against targets/KPIs.

This is an exceptional opportunity for someone looking to utilise their skills over the phone in order to have a direct impact on the growth of this exciting start-up. If you think you'd be a good fit for the role, click APPLY now or email Ricky Punia at

rp@saleslogic.co.uk

with your CV to apply directly.

Sales Development Representative. Business Development Representative. Lead Generation. Cold Calling. Outbound Prospecting. B2B. Telesales. Workforce Management. SaaS. Software Sales. New Job London. Market Development Representative.

£20,000.00 - £25,000.00 per year
£8-12K OTE (Uncapped)