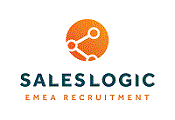 Sales Development Rep. Workforce Management. £30-40K+£20 OTE - Saleslogic
London, London
Communication amongst employees is one of the most important components of a successful workforce. We are currently working with a provider of industry-leading Workforce Communication and Management Software. With significant funding, great success in the US and early success in the Enterprise UK market, they are looking to grow their London sales team with top-tier sales people.

As a Sales Development Representative, you will play a key part in expanding the reach of the business across EMEA. The role will see you generating leads and creating opportunities for more senior sales team members to close the deal. You will be expected to build relationships with Enterprise clients over the phone with the end goal of generating new business leads.

Key Requirements:
*2+ years' experience generating leads within a SaaS company.
*Confident and self-motivated with a passion for sales.
*Proof of consistently overachieving against target.

This is an exceptional opportunity in the Workforce Management SaaS space, with an industry leader that is showing no signs of slowing down. If you think you'd be a good fit for the role, click APPLY now or email Ricky Punia at

rp@saleslogic.co.uk

with your CV to apply directly.

Sales Development Representative. Lead Generation. Cold Calling. Business Development Executive. Business Development Representative. New Business. SaaS Sales. Workforce Management. HR SaaS. Internal Communications. Workforce Communication.

£30,000.00 - £40,000.00 per year
£20K OTE