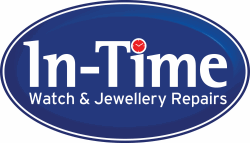 Sales Assistant - In-time
Windsor, HC SL4 1DP
Full Time, 38 hours Branch Assistant.

The UK's No1 Watch & Jewellery Repair specialist (www.intime.co.uk) is looking to recruit a highly motivated ambitious individual to serve customers, sell fashion watches and carry out low level repairs at our established branch in Daniels Department Store, Windsor.

In addition to basic salary, there is a weekly bonus scheme and benefits (holidays/pension/free life insurance).

A commitment to delivering excellent customer service and flexible working is fundamental to this role. Technical/sales training will be provided.

Please apply by email to

jobs@intime.co.uk

attaching a comprehensive CV.
starting at £8.42 per hour
weekly bonus scheme and free life insurance