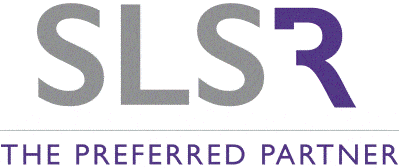 Sales Assistant - Sales Experience Not Needed - SLS Recruitment
Glasgow - G2 6LD, Scotland G26LD
Feel like a lack of experience is holding you back?
Want to face new challenges on a daily basis?
Like the idea of joining a fun and energetic team within a vibrant and growing industry?
If you answered 'YES!' to any of the above, you might be the ideal candidate for our client.
Our client is a leader within the event marketing and sales industry in Glasgow, and is on the lookout for the next generation of Event Sales Assistants to represent their organisation and clients which include local, national and internationally recognisable brands.

This opportunity would benefit you if you have little/no experience, and are looking to start a new career within the marketing and sales industry, however those with experience could also benefit from this role.

This role entails...
Face-to-face customer interaction with the interest to generate revenue for their clients
To take part in events campaigns to get the best possible access to potential customers
To have brief conversations and perform small presentations for potential customers to provide full product/service details and a short sales pitch
To be part of the company culture and represent the company and its core values to other assistants and to customers.
The benefits of the role...
A busy social calendar, with both work and non work related events
Opportunities to travel both nationally and internationally
Uncapped commission only pay structure to reward those who work hardest, with year one earnings averaging between £16k-£26k
A world renowned coaching system, that involves full product knowledge training
Work within a fun, lively and vibrant company
What you must have...
As mentioned before, no previous experience is required for this role
Excellent English speaking and writing skills are essential to communicate effectively with customers and our client
A good work ethic and a positive attitude
Ability to work within a team
The capability to bring enthusiasm and flair into the work environment and have the determination to succeed
If you like the sound of this self employed role please click the 'Apply' button and while our client believes that you cannot be condensed down into a document, the recruitment team ask you to attach a CV to your application so they can contact you easily. This is an exciting opening and presents those without experience an opportunity.

Our client asks us to remind applicants that this is an 18+ role in the Glasgow area, and that they are unable to accept candidates with Tier 4 Visa's.

* Please note, by applying to this advert you acknowledge our privacy policy applies and give consent for SLS Recruitment to share the data you provide with our client so that they may contact you regarding the role or any other role they deem you suitable for. For more information, please see our website before applying.
£16,000.00 - £26,000.00 per year
OTE