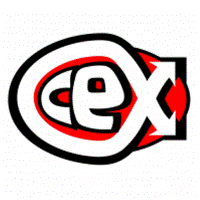 Sales Assistant - CeX
Kirkcaldy, Scotland KY1 1LW
Sales Assistants with a passion for games, DVDs, gadgets and computers
Location: Kirkcaldy
Payrate: National Minimum Wages
About Us
·     We are a rapidly expanding company currently operating over 300 Stores spanning the UK, Ireland, Spain, America, Australia, Mexico, Netherlands, Poland and India.
·      We trade digital stock with the customer on the high street, providing a unique 2-way service.
·      We are passionate about our stock, our customers, and our colleagues.
·      We work as one big community using exciting IT tools to communicate, support, and achieve.
·      We never stand still – Our product lines, our procedures and our ideas continuously change to adapt to market and commercial trends.
About You
·      You love digital entertainment - You have pockets full of gadgets right now and a decent collection of games and DVDs back home - You absorb what you read about technology simply because you are crazy about it.
·      You are a reliable and trustworthy retail assistant, able to support your management
·      You are a pro-active and flexible colleague
·      You genuinely love working with like-minded customers
·      You would like to move into a supervisory position one day
·      You are open to new ideas and can embrace a business model that most companies have forgotten
About the role
·      Report to your Store Manager
·      Receive on the job training and access to a competency framework
·      Ensure that our frontline service is exciting and attentive
·      Receive regular performance reviews
·      Travel to stores to gain experience or give support
·      0 Hour contract, average of 20 Hours a week, Fully flexible.
Applying for the role
·      If you are not saying to yourself "this is the perfect job for me" then do not apply
·      If you are still interested then attach a cover letter to your online application telling us a bit about yourself and what makes you the ideal candidate