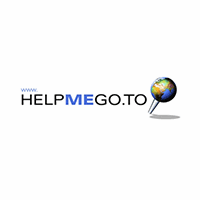 Sales Assistant - Customer service experience ideal - HelpMeGo.To Ltd
East London, London E1W3SS
Do you have customer service experience? Sales Assistants required, immediate start offered + earnings paid weekly so this is the perfect opportunity for you if you need to make some extra income!

Our client is now recruiting for their sales and customer service team in their thriving East London office.

Customer service experience is sought after but not necessary. A willingness to learn is essential, a great personality and a positive can do attitude would make you a great candidate for this Sales and Customer Service role. 

Average earnings are from £400 - £550 per week. Consistent top performers can earn a considerable amount more for the hard work they put in. 

Rapid progression through the company is available to the more ambitious and entrepreneurial candidates. If this is of interest to you, please mention this at your appointment as it is highly regarded.

The role mainly involves the following aspects:

- Sales
- Customer Service
- Marketing
- Promotions
- Communication

You must be 18 or over for these sales and customer service roles due to client requirements. 

Candidates under the age of 18 will not be considered.


If you feel this is something for you and want to build up your bank account then please apply using our online application process. 

Although customer service experience is desired, any experience in the following areas will also help you hit the ground running with our client; field sales, sales, customer service, direct marketing, advertising, estate agency, promotions, retail, customer service training, call centre inbound and outbound, warehouse, sales assistant, marketing, front of house, hospitality, admin, driver, receptionist, hair and beauty, bar person, retail assistant, brand management etc.

These are field based, face-to-face opportunities and this company are keen for you to make a real success of your new self employed career. Openings are for residential campaigns. All income is from fantastic rates of commission only + amazing incentives! Don`t miss out.

Our client regrets they are unable to provide sponsorship for Non-EU citizens.

Fantasic average weekly earnings