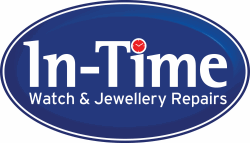 Sales Assistant - In-time
Bath, SW BA1 1AP
Since 1981, In-Time has been providing a dedicated watch & jewellery repair service. We are masters in our trade, the best in the UK, and boast highly skilled teams at all our branches.

In-Time have over 50 branches throughout the UK – including concessions in Debenhams, Beales and House of Fraser. We also have kiosks operating in major shopping centres.
We undertake all manner of repairs from fitting new straps to overhauling mechanical watches. Some repairs are carried out on branch, others are sent to our central workshop.

We are currently recruiting for a Part Time (24 hours) Branch Assistant, to serve customers and carry out low level repairs at our established and busy branch in Debenhams Department store, Bath. Hourly rate £8.42/hr, plus bonus and benefits (holidays/pension/free life insurance).

A commitment to delivering excellent customer service and flexible working is fundamental to this role. Technical/sales training will be provided.

Please apply by email to

jobs@intime.co.uk

attaching a comprehensive CV.
starting at £8.42 per hour
weekly bonus scheme and free life insurance