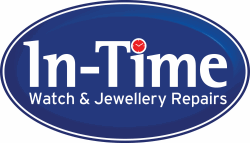 Sales Assistant - In-time
Aberdeen, Scotland AB116BD
Part Time, 23 hours Branch Assistant.

The UK's No1 Watch & Jewellery Repair specialist (www.intime.co.uk) is looking to recruit a highly motivated ambitious individual to serve customers and carry out low level repairs at our established branch in Debenhams Department Store, Aberdeen.

In addition to basic salary, there is a weekly bonus scheme and benefits (holidays/pension/free life insurance).

A commitment to delivering excellent customer service and flexible working is fundamental to this role. Technical/sales training will be provided.

Please apply by email to

jobs@intime.co.uk

attaching a comprehensive CV.
starting at £8.42 per hour
weekly bonus scheme and free life insurance