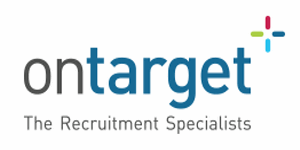 Sales Assessor - On Target Recruitment
Reading, HC RG11LZ
The Company:
Sales Assessor
•A well established and reputable mobility company
•Going from strength to strength
•Fantastic career opportunity
•Long term prospects
•Friendly culture

The Role:
Sales Assessor
•The main element of the role as the new sales assessor is to assess patients so that they have the correct equipment bespoke to their specific needs and requirements
•80% Account Management
•As the new the new area assessor you will assess, promote and sell products including seating, slings, showering and toilet products mainly within the NHS
•Selling and assessing into the NHS, Community, Special Schools, Nursing Homes and a lot of communicating and softly selling to Occupational Therapists
•This is a very soft empathetic type of sale

The Ideal Person:
Sales Assessor
•As the new sales assessor you will need to have a minimum 18 months commercial sales experience 
•Ideally come from a disability assessor, community nurse or a clinical background 
•Be able to work independently
•Work hard and be rewarded for hard work
•Want to make a difference to the quality of someone's life
•Want to bring new ideas to the table.
•MUST have customer facing experience as you will be going to people houses to do patient assessments.
•An understanding of care homes/hospitals would be an advantage
•You will have used a CRM system.
•Ideally degree educated.
•Will certainly consider a Physiotherapist or Occupational Therapist looking to get into medical sales
•MUST be physically fit, need to be computer literate and have outstanding customer service skills
•Must have a driving license

Consultant: Rio Barclay
Email: riob@otrsales.co.uk
Tel no. 0208 397 4114
Candidates must be eligible to work and live in the UK.
About On Target
At On Target, we specialise in sales, technical and commercial jobs in the Engineering, Construction, Building Services, Medical & Scientific, and Commercial & Industrial Solutions sectors, enabling our consultants to become experts in their market sector. We place all levels of personnel, up to Director across the UK and internationally
£20,000.00 - £24,000.00 per year
+ Benefits