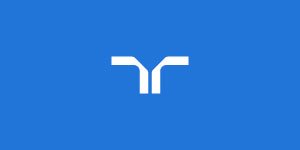 Sales Analyst - Randstad Business Support
Birmingham, MID B46UD
Do you see yourself as agile, adaptable and ambitious? Want to use your analytical capabilities to help a company bolster their bottom line? If so this could be the role for you
We are currently looking for an analytical thinker for a rapidly growing financial organisation
What's in it for you?
Salary £30,000 - £35,000
Central Birmingham based office with excellent on site facilities
Training and Support from an experienced leadership team
As an growing team there is a real and genuine opportunity to progress
Easily commutable by public transport Bus Tram & Train

Hours between 08:00 AM - 18:00 PM

Job Purpose

To provide support to the Sales and Leadership teams through the delivery of a variety of sales support activities and work streams. To support internal teams, partners and customers through the provision of clear and informative communications. To support the data requirements of the teams through managing and analysing data and the provision of timely reporting. To work across multiple stakeholders to coordinate high standard and timely delivery of the business area objectives.

Duties and responsibilities

Create Sales communication documentation
Create high standard Sales presentations and collateral to be used both internally and externally
Create communications and briefing packs for the Sales teams, partners and customers
Take ownership for management and delivery of sales focused reports, ensure they meet management requirements and are delivered to a consistently high standard
Provide and manage ad hoc reporting to the management team in a timely manner
To support the achievement of reporting deadlines for both internal and external business requirements
Analyse and report on sales performance, providing the management team with insight to support and drive sales improve performance
Work with internal stakeholder teams to provide clear performance metrics to support the improvement of sales performance
Work to support the sales teams to co-ordinate and deliver the sales input for projects on time and to a high standard
Track and manage stakeholder ownership
Support the leadership team in change management activity, HR activities and any other business priorities for the sales team
Working with the CRM team to provide day-to-day support and complete administrative tasks in relation to the CRM.
Skills & Qualifications
Minimum 2 years' experience in a similar role, including significant reporting responsibility
Analytical experience in a sales environment
Proven ability to analyse data to drive efficiencies
Articulate with a strong attention to detail
Good presentation skills, able to pull together information in a clear and concise manner
Excellent administrative, clerical, record-keeping
Good interpersonal skills and excellent customer service skills - experience liaising and presenting o an umber of stakeholders
Microsoft Office expert, particularly with excel and PowerPoint

Don't miss out on this fantastic opportunity apply today!

Interviews are taking place next week!



Randstad Business Support acts as an employment business when supplying temporary staff and as an employment agency when introducing candidates for permanent employment with a client. Randstad Business Support is an equal opportunities employer and decisions are made on merits alone.




Pension
Employee Events
Maternity/Paternity Paid Leave
Medical, Dental and Vision
Mobile Phone Discount
Paid Holidays
Holidays
£30,000.00 - £35,000.00 per year