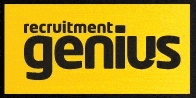 Sales Administrator - Recruitment Genius Ltd
Musselburgh, Scotland EH217AG
This is an opportunity to join a family owned business with 30 years of experience providing their customers with cleaning solutions and specialist advice. They are based in Musselburgh in a bright modern office with ample parking. This is an exciting time as they move to grow their customer base and expand their presence in key sectors. They have strong core values and place their customers, staff and community at the heart of what they do.

The main purpose of this role is to develop and maintain customer relationships in order to increase revenue and drive meaningful sales whilst performing administrative duties to support the sales process.

The job:

It is anticipated that the post-holder will most influence the job purpose by:

- Making outbound sales calls to existing and new customers using an organised, planned approach whilst maximising the use of the company's CRM system
- Supporting customers through the sales process by receiving inbound sales calls and email communications
- Developing and maintaining an intimate knowledge of customers, products, and the company's market positioning in relation to the competition
- Maintaining a close working relationship with customers and colleagues across all departments
- Being proactive in anticipating customer requirements and understanding the value in add on sales
- Processing orders in a timely and accurate manner to ensure goods are despatched as quickly as possible
- Analyse and utilise customer data through the company's ERP system and Microsoft Excel to maximise revenue potential
- Ensuring goods are despatched and invoices are issued in a timely manner
- Answering the telephone and greeting walk in customers and visitors
- Providing all manner of administrative support, including handling the post, creating and managing spreadsheets, filing and other ad hoc admin duties as required

About You:
- A professional and energetic personality that means you are driven by the challenge and enjoy working with people
- A willingness to learn new skills and put them to the test
- You possess excellent communication and data handling skills and are able to work on your own initiative
- You are not afraid to get involved, and always seek to find the solution to problems put your way. Accuracy is a professional trait you pride yourself on
- You're competent with technology and have had strong experience with the Microsoft Office suite- particularly Excel

Job Type: Full Time, 8:30-17:00 Monday to Friday

Salary: £21,000 - £23,000 per annum

Get the Recruitment Genius Advantage today. As the UK's largest online recruitment advertising company placing more candidates than anyone else.
£21,000.00 - £23,000.00 per year