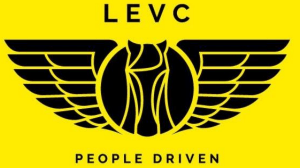 Sales Administrator - LEVC (previously known as The London Taxi Company)
London, London N7 9QH
Sales Administrator



When registering to this job board you will be redirected to the online application form. Please ensure that this is completed in full in order that your application can be reviewed.

Sales Administrator

THE LONDON ELECTRIC VEHICLE COMPANY (LEVC)

A unique opportunity to be part of our exciting growth plans.

The London Electric Vehicle Company (LEVC) is the manufacturer of the iconic London Black Cab which is utilised in over 40 major cities worldwide. We have an exciting future ahead our parent company Zhejiang Geely Holding Group have invested £325m to manufacture a brand-new range extended zero emission capable all-electric taxi which is being built in our new facility at Ansty Business Park, Coventry.

SALES ADMINISTRATOR

Department – Accounts & Admin

Reporting to – Dealership Controller

Location – Brewery Road, London, N7 9QH

Role responsibilities
To ensure system and method in all administrative matters relating to VSB sales.
To ensure effective manufacturer contact to deal with administrative details.
To maintain clarity and precision in all transactions.
To ensure accurate records are kept and updated daily.
To ensure that customers' needs are dealt with promptly.
To ensure outgoing communications are dealt with promptly.
To maintain a collected composure when under stress.
All records to be accurately updated daily
No sale or revenue from sales to be delayed due to inaccurate, delayed or incomplete documentation
To provide a service to sales department that enables objectives to be achieved.
To organise work within function to achieve highest level of customer satisfaction.
Key tasks
Sales & Stock Vehicles
To ensure accurate stock records
To ensure accurate sales invoicing.
Improved profitability
To ensure that effective administration supports the dealership's sales department.
To ensure all documentation is dealt with immediately.
Customer satisfaction:
To ensure that all customer queries are answered immediately.
To maintain customer relations at a level enhancing the reputation of the dealership.
Cost control:
To ensure lowest cost to dealership in all transactions, accepting customer relations are of paramount importance.
To ring back on out-going calls rather than 'hang-on' when person called is not immediately available.
Administration:
To ensure that all clerical tasks within sales administration are carried out in accordance with company policies.
To review with Dealership Controller and Sales Manager all aspects of the functions and tasks to develop
better service.
To maintain a simple and systematic filing system.
To be well organised and able to prioritise
Communication:
Maintain good liaison with Dealership Controller and Sales Manager, Service Manager and all other managers.
To notify Dealership Controller of any and all changes in manufacturers' policies.
To alert Dealership Controller to any unusual situations.
The person
To be impeccable in personal appearance and hygiene.
To have experience and skills within administration function.
To have a calm and organised approach to tackling problems and workload.
To have knowledge and experience of the sales operation within the motor trade.
To be capable of conversing with all manner of visitors in a lucid and pleasant manner.
To display a friendly but business likes approach to visitors.
Ability to prioritise and be flexible
How to apply
Use the link below "Apply Now" to complete a brief application and upload your cv.
We reward our people with 25 days' holiday p.a. plus UK statutory days, a healthcare cash-plan scheme, a salary sacrifice pension scheme, access, cycle to work scheme. We develop our people through our own training academy and external sources.
starting at £28,000.00 per year