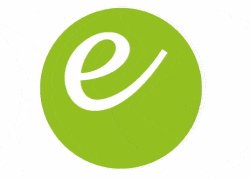 Sales Administrator - Elevation Recruitment
Leeds, Yorkshire LS15RD
Elevation Recruitment Groups Business Support Practice are exclusively recruiting on behalf of a leading manufacturing business in Leeds as they seek to appoint an experienced and proactive Sales Administrator to support their sales team.

The successful candidate will be highly skilled, professional and able to cope in a high intensity, ever growing environment.

Key Accountabilities:
-Prepare quotes, raise enquiries, produce cost sheets and send prices to customers.
-Place and check orders using an ESP computer system, acknowledging placement by liaising with the customer via telephone, fax and email.
-If required, re-schedule orders to meet customer requirements.
-Monitor customer "stock" levels, trends and product usage to ensure on-going supply as and when required.
-Liaise with Account Managers to ensure on-going efficient account management; occasionally attending customer meetings to discuss and review projects and any issues.
-Liaise with the Accounts Department to ensure that the credit limits for new accounts are applied for and payments are made to agreed credit terms.
-Liaise with Despatch / Transport to ensure smooth delivery of the product; calculating delivery costs and mileage & load plan for vehicle utilisation.
-Produce reports on a daily, weekly and monthly basis i.e. forward orders, sales history,
-Prioritise workload in accordance with daily timescales.
-Manage own housekeeping within ESP system.
-Deal with all aspects of customer service.



Elevation Office Support is a specialist division of Elevation Recruitment Group focusing on the recruitment of talented Administrators to Senior Office Managers throughout Yorkshire and surrounding regions. If you match the specified criteria and are interested in discussing the position in more detail, we would love to hear from you.

20,000.00 - 22,000.00 per year