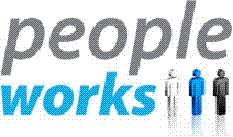 Sales - Account Manager– Microsoft Solutions - Managed Services - Cloud, EUC, Azure, Desktop - PEOPLEWORKS CONSULTANCY LIMITED
Birmingham, MID
Sales - Account Manager– Microsoft Solutions - Managed Services - Cloud, EUC, Azure, Desktop
Permanent
Home Based – Birmingham Reporting Office – UK wide travel
£50,000 to £55,000 + Double OTE + Car or 10% Car Allowance
The role is a hybrid role where you will be tasked with growing existing accounts and hunting net new business within the Corporate sales business.
The role holder may be office or home based with at least 1 day per week in our London Office along with extensive national travel to customer meetings and Company offices. The successful candidate will be an established sales person, with a strong background in Managed Services, cloud and services solutions – preferably Microsoft and Microsoft solutions (Cloud, EUC, Azure)
Main Tasks & Responsibilities
The Account Manager Microsoft Managed Services will:
> Delivery of the Account Development plan for the client(s) for which he or she is responsible, including new orders, in year revenues and margin. Provides regular & accurate pipeline forecasts.
> Oversees the management and planning of business opportunities, ensuring that own management plans and resources the business it expects to achieve with clients.
> Evaluates the level and quality of business achieved.
> Develops draft opportunity pipeline in line with client's budget.
> Develops & maintain Account Plan(s). Reviews monthly with SMT to ensure opportunities align with financial targets.
> Builds long-term, strategic relationships with senior staff in the largest client organisations.
> Extracts maximum value from key vendor relationships and partner registrations to increase profitability, pull through innovation to maintain competitive advantage.
Essential Skills & Experience
The Account Manager Microsoft Managed Services will:
> Must have experience of Managed Services Sales - Microsoft
> Has achieved proficiency in the task of stakeholder relationship management.
> Has achieved a top-class reputation and has the appropriate gravitas to build trust and inspire clients.
> Has wide and detailed IT knowledge, together with detailed understanding of the principles of business and markets and sound experience of relevant business sectors.
> Knows how to make and sustain a business case through effective benefits management.
> Has strong planning, communication and presentation skills.
Demonstrates up to date knowledge of the organisation's policy framework, organisational relationships, business processes, reporting procedures, and existing and planned information systems and services.
50,000.00 - 55,000.00 per year
£50,000 to £55,000 + Double OTE + Car or 10% Car Allowance