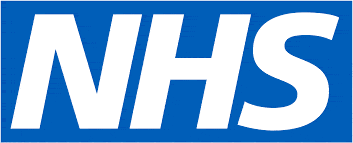 Salaried General Practitioner - National Health Service
Taunton, SW TA64RN
Job Reference: 184-MED1105-C
Employer:

Department:

GP

Location:

Taunton, Taunton

Salary:

£40,037 - £74,661 pro rata per annum
---
Salaried General Practitioner (GP) Opportunities - Taunton
The Role
We are seeking to appoint innovative General Practitioners across four sites within the Taunton and Somerset Partnership and Somerset Partnership Alliance's primary care service.
This is an excellent opportunity for a GP seeking a salaried role to contribute to shaping new ways of working/models of care, influence the running of their practice, and fully participate in all activities including clinical governance.
As part of our wider alliance you will be given the opportunity to develop specialist skills, develop new care pathways, and influence how primary care interacts with acute and community care. This is a rare opportunity to work at scale within an NHS organisation that is responsible Primary, Acute and Community Care, across the county.
Working base
We expect most people would prefer a home base, however we are also offering the opportunity for flexibility in sessions across our practices.
The Area
Somerset offers an outstanding quality of life, with easy access to the moorland and coast, a thriving arts and entertainment scene and excellent transport links to the nearby cities of Bristol and Exeter.
Somerset has some of the region's most reasonably priced housing, and is well serviced by a range of high achieving state and private schools.
Salary
Pro rata, dependant on volume of sessions
For further details / informal visits contact:
Contact details
For enquires and to arrange informal visits, please contact:
---
If you are successful for interview, you will be required to bring ID, proof of essential qualifications / relevant documents with you (More details will follow)
Our values are simple: Outstanding Care, Working Together, Listening and Leading
Somerset NHS Foundation Trust, formally known as Somerset Partnership NHS Foundation Trust.
We recognise that our staff are our most valuable resource, we are proud of the excellent levels of service our Trust provides to our service users and the dedication and conscientious of our staff. With this in mind, we offer a range of staff benefits - please visit our website.
By submitting your application to NHS Jobs/Trac, you are giving your consent for elements of your application data to be transferred to the NHS Electronic Staff Record (ESR) and other secure, internal NHS Workforce systems to support and manage your recruitment and employment within your employing organisation; to be used by Recruitment for purposes of checking your Professional Registration online (where applicable) including all electronically held NHS service and sickness information, via the Inter Authority Transfer process.
These processes are in line with Fair and Lawful processing and with the Data Protection Act (2018) principles especially those in relation to your personal or sensitive personal data (sensitive personal data is defined as any declared physical or mental health conditions, racial or ethnic origin, sexual orientation, trade union membership, political opinion, religious beliefs). Other principles under Data Protection will be observed such as use of data for specific, defined purposes, and use of data that is relevant and not excessive whilst practicing data accuracy and security of all held personal identifiable information (PII)
40,037.00 - 74,661.00 per year