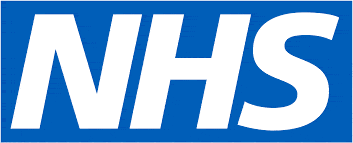 Salaried G.P. - National Health Service
Stafford, MID ST199BQ
Salaried G.P.
Brewood Medical Practice
The closing date is 23 October 2020
Job overview
A great opportunity has arisen for a salaried G.P. to work at Brewood Medical Practice. We are a semi-rural, part-dispensing General Practice.
Up to 6 sessions are available.
Excellent remuneration package + medical defence fees available to the right applicant
Main duties of the job
We are looking for an experienced General Practitioner to join our friendly team.
Clinical system is Emis Web.
We are a training practice for Registrars alongside final medical students.
Our list size is approx. 10,700
About us
Our clinical team consists of:-
2 G.P. Partners
3 Salaried G.P.'s
3 Advanced Nurse Practitioners
2 Clinical Pharmacists
3 Practice Nurses
3 Health Care Assistants
1 Practice Paramedic
Plus a full compliment of administrative staff
2 Clinical Pharmacists
Job description
Job responsibilities
A full detailed job description is attached to this advert.
In summary - The post holder will manage a caseload and deal with a wide range of health needs ina primary care setting, ensuring the highest standards of care for all registered and temporary patients.
Person Specification
Qualifications
Essential
Qualified General Practitioner with live GMC Registration
Desirable
Experience
Essential
Experience in working in a primary care setting
Desirable
Experience of working in a GP practice
Disclosure and Barring Service Check
This post is subject to the Rehabilitation of Offenders Act (Exceptions Order) 1975 and as such it will be necessary for a submission for Disclosure to be made to the Disclosure and Barring Service (formerly known as CRB) to check for any previous criminal convictions.
UK Registration
Applicants must have current UK professional registration. For further information please see NHS Careers website (opens in a new window).
Employer details
Employer name
Brewood Medical Practice
Address
Kiddemore Green Road
Brewood
Stafford
ST19 9BQ
Employer's website