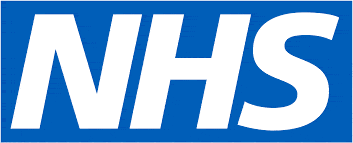 RMN or RNLD (NHS), Child and Adolescent - National Health Service
Bethlem Royal Hospital, London BR33BX
Job Reference: 334-RMN-2638145-OA
Employer:

Department:

Child and Adolescent Mental Health Service

Location:

Bethlem Royal Hospital, Monks Orchard Rd, Beckenham BR3 3BX, Beckenham, London

Salary:

£28,691 - £35,207 pa inc.
---
South London and Maudsley NHS Foundation Trust has a rich history, well-established community links and an international reputation. We deliver specialist services in the London boroughs of Croydon, Lambeth, Lewisham and Southwark, Bexley, Bromley and Greenwich.
We are committed to providing high quality and specialist care to our service users and we are recognised for the care and treatment we provide. The Care Quality Commission already rates our services as 'good'.
Our Values
We take pride in providing specialist care to our service users, where our Trust values and our promise to be caring, kind, polite, prompt, honest, listen and do what I say I'm going to do, is at the heart of everything we do. When you join us, you'll be part of something special.
---
About the Role and Service
We are looking to recruit passionate Mental Health Nurses to our Acorn Lodge, Bethlem Adolescent Unit, PICU Ward based at our Bethlem Royal Hospital and Snowsfield Adolescent inpatient based at our Maudsely Hospital to support adolescents and children across our services in the South London.

SLaM has the largest and most specialised CAMHS services in the country and are on the forefront of personalised support for young people and children. We want to hire nurses who have a real understanding for the needs of the CAMHS group who can bring innovation and change to our services. We see these services as a genuine specialism and are offering the opportunity to be part of it.
We also operate a rotational programme that will see you changing wards after 6 months within our services in Croydon and Southwark. There is also an opportunity to work in our stand alone site in Kent as part of the rotational programme.
As part of our strong teams, you'll have the scope to share ideas and follow them through into innovative practice. Recent inspiring projects here include evening family support groups, gardening projects, community access and bespoke recovery and support plans. Factor in the therapeutic time youll be able to spend engaging with young people and their families, and you have the makings of a level of personal and professional development that is very special indeed.

Service users and their families will engage with you on a daily basis and are looking to be treated with respect and dignity. We want our nurses to be fully integrated in the mental health and wellbeing of everyone they work with and feel comfortable communicating with different stakeholders.

We give you the opportunity to become a specialist in CAMHS and be involved in cutting edge care and support. We offer excellent learning and development opportunities as well as the chance to be involved in research from Institute of Psychiatry, Psychology & Neuroscience (IoPPN). We want to support you in your career and give you options to progress. Our preceptorship and mentoring schemes mean you will be partnered with like-minded individuals who will be dedicated to your development.

You must be a qualified RMN or LD Nurse or in the final year of your RMN/LD course, students qualifying in 3 months. Its important that you have an understanding of multidisciplinary services and the challenges that face people with mental health problems. We want to hire staff that are passionate about mental health, who believe in our recovery model and who will act as advocates for the reduction of stigma in our community. You must have an excellent understanding of safeguarding and how to work within professional boundaries. Roles at SLaM are challenging, stimulating and diverse. We believe that we can offer you something different from other Trusts if you are interested in a role please apply.


If successful at shortlisting stage you will be contacted regarding the next stage.

**Please note that if you do not state the month and year that you have completed your Nursing qualification you will not be invited to the assessment.**
South London Partnership
The South London Mental Health and Community Partnership (SLP) is a collaboration between Oxleas NHS Foundation Trust, South London and Maudsley NHS Foundation Trust, and South West London and St George's Mental Health NHS Trust, delivering mental health services to a population of more than three million people. The partnership brings together clinical expertise, experience and innovation, aiming to improve quality, use resources most effectively, and deliver best practice consistently to all patients.
Values
Our values are pivotal - if you can demonstrate that you can uphold the values and ethical practice that is at the heart of all of our organisations, then we will welcome you to join us and will support, train and develop you throughout your nursing and caring journey.
Benefits:
We are committed to ensuring our staff get the most out of their benefits package and understand the importance of a healthy work life balance. There is an extensive range of excellent benefits for you and your family. We want you to feel like you are part of a close knit team at SLaM. It's important to us that you valued and appreciated and that are why we have a comprehensive benefits package on offer
Some of our benefits are highlighted here:
Generous pay, pensions and leave, we offer a comprehensive pay, pensions and leave package which is dependent on the role and length of service.
Work life balance, flexible working and support a range of flexible options, such as: part-time working and job sharing.
Career development, There are plenty of opportunities to progress your career and we support your development through a number of programmes such as mentoring, coaching, positive people management, collective leadership and other talent programmes
Car lease, our staff benefits from competitive deals to lease cars
Accommodation, our staff benefits from keyworker housing available which is available on selected sites
NHS discounts, with discounts up to 10% from a variety of well-known retail brands though Health Service Discounts website.
Other benefits include:
Counselling services
Wellbeing events
Long service awards
Cycle to work scheme
Season ticket loan
Childcare vouchers
Staff restaurants
We look forward to receiving your applicatio
---

The Trust is committed to providing services which embrace diversity and that promote equality of opportunity. We are a Disability Confident Employer, we welcome applicants from all sections of the community and people of all protected characteristics. We provide reasonable adjustments for candidates with a disability and are committed to treating people fairly with compassion, respect and dignity and in promoting equality and human rights. We aim to put this commitment into practice by:
Embedding our commitment to tackling inequality, eliminating discrimination and harassment; promoting equality of opportunity and fostering good relations in our everyday practice
Ensuring that all our services and all staff understand and support our commitment
We believe that people who use our services, their carers and our staff, should be treated with compassion, respect and dignity
Please note:
That all applications for this post will need to be made online
That you read and understand the Job Description and Personal Specification attached to the role. Your Statement in Support should reflect the requirements specified as your application will be judged against these criteria
That the closing date listed is a guide only and that the vacancy may close earlier should sufficient number of applicants have been received. We advise that you submit your application as early as possible
That once you have submitted your application you agree to your application being transferred to a 3rd party e-recruitment system. All subsequent information regarding your application will be generated from apps.trac.jobs
That should you not have heard from us within three weeks from the closing date your application has not successful
That priority consideration for applications may be given to at-risk NHS employees
That we are a smoke-free Trust
SLaM is a Stonewall Diversity Champion, Stonewall is the largest Lesbian, Gay, Bi and Trans (LGBT) rights charity in Europe'
28,691.00 - 35,207.00 per year