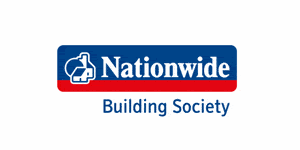 Risk Manager Lead - Nationwide
Swindon, SW
Job description
We're looking for a Risk Manager with experience in Credit Risk and Small and Medium Enterprises (SME) Banking to help develop, implement and manage a new suite of Credit Risk systems and controls for Nationwide's new SME proposition.
This is a chance to be involved in something exciting and brand new, where you'll help to build and shape a new business, new propositions and a new Credit Risk control framework. 
We need:
A Risk Manager Lead, based in Swindon or London, with regular travel between the two sites


Salary £50,840 - £73,436 a year (dependent skills and experience), plus London location allowance of £4687 if London based, and company car allowance of £4656


Permanent, 35 hour per week, contract


Send in your application by 1st December 2019


At Nationwide we openly put our 15 million members at the centre of every decision we make as a business. Every role no matter what it's doing, is member focussed.

We think small businesses are overlooked in the UK. We want to provide products that give real & lasting benefit to small businesses. We're called Nationwide for Business.
Who we're looking for
You'll be a a dynamic and energetic person who's looking for a new and exciting challenge.
As a minimum requirement you'll:
Have a strong quantitative degree, or the equivalent business experience


Have experience in a credit risk management role, preferably leading an analytical team involved in creating risk strategies.


Have excellent written and verbal communication, and be able to produce high quality policy proposals, results of reporting and presentations for senior stakeholders


Have experience of building relationships and communicating with confidence whilst also working well on your own initiative and proactively offering solutions to problems


Be able to produce accurate and insightful analysis whilst meeting key deadlines


It would also be good if you:
Have credit risk management experience of SME portfolio.


Have excellent Excel skills and be able to code independently using SAS, SQL, R or Python


Have experience providing risk management challenge and advice in the development of new products, propositions, infrastructure and processes


Have worked in an agile environment and can demonstrate how you take a pragmatic approach to change


What you'll be doing
You'll be strongly involved in:
Developing the Nationwide for business credit risk strategies, policies, processes and procedures, as well as supporting the approval of these through the appropriate governance.


You'll be working as part of a small 1st line risk function using the latest technologies and innovative solutions to ensure that we appropriately identify, assess, manage, monitor and review key risks in the development and delivery of Nationwide's exciting new SME proposition.


We're looking for a collaborator who can deliver at pace and can absorb information quickly, but someone who's also able to challenge effectively to drive the right outcomes.


This is a role where you can help build a 1st line risk function that is agile in the way it works, utilising the latest technology and advances in data management, decisioning and analytics to be an innovative, industry leading risk function.


Utilising risk knowledge and analytical skills to deliver solutions for credit risk improvement that will contribute to strategy enhancements.


Leading the design and delivery of insightful and informative reports/packs that will promote risk-based decision making across the credit lifecycle.


Undertaking a proactive role on the Nationwide for business lending portfolios and liaising with the relevant management and business stakeholders to broaden knowledge and understanding of risk.


Proactively sharing knowledge and experience through coaching and development of others in the team.


Liaising with Developers, Modelling, Product Owners and Oversight, where appropriate.


Investigate and understand the data to be able to identify key insights, produce reports/presentations and communicate the outputs effectively to others.


 



Apply now

The extras you'll get


There are all sorts of employee benefits available at Nationwide, including:
• A personal pension – if you put in 7% of your salary, we'll top up by a further 16%
• Up to 2 days of paid volunteering a year
• Life assurance worth 8x your salary
• A great selection of additional benefits through our salary sacrifice scheme
• Access to an annual performance related bonus
• Access to training to help you develop and progress your career
• 25 days holiday
• If London based, a London location allowance - £4,687 per annum
• Company car allowance - £4,656 per annum




 



£50,840.00 - £73,436.00 per year