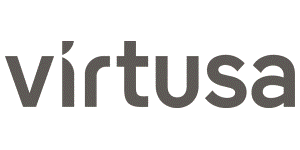 Risk IT BA/PM at London - Virtusa
London, London
Position: Risk IT BA/PM/SME
Location: London
Long Term
Key Skills and Attributes:
Collecting, understanding and transmitting the business requirements for the project, and translating these into functional specifications and detailed test plans.
Provide support into the strategic working group and any discussions with internal and external stakeholders.
Provide technical knowledge with respect to the application of complex regulatory requirements
Assess and comply with banking and other applicable regulations, such as DFAST, CCAR, Basel III and Dodd Frank, as well as understand the evolving regulatory landscape
Document workflows and results of business analysis and obtain sign-off from client on the specifications
Interface with various stakeholders across multiple business units understanding their requirements, and developing and/or enhancing existing solutions to meet their needs.
Design and execute the test scenarios and test scripts.
Project managing lean process enhancements, re-engineering procedures to reduce non-value added tasks
Support of new products design, development and testing in Trading, Risk and Valuation systems
Stakeholder management
Qualifications:
Familiarity with the IBOR transition Programme
Investment Banking Experience
Exposure in Trade Capture, Lifecycle and Transaction process, Settlement, Risk and Valuation areas with end to end knowledge
Prior Technology business analysis and project management experience to deliver large scale projects involving system implementations/migration/upgrades
Strong understanding of Financial Market products across the asset classes including  Fixed Income, MM, Repo and Interest Rate Derivatives
Significant Change delivery experience
Prince2/PMI project management certification and/or Agile /Scrum certification
Strong written and verbal communication skills
Demonstrated capability to develop and maintain effective work relationships with various stakeholders
About Virtusa 
Teamwork, quality of life, professional and personal development: values that Virtusa is proud to embody. When you join us, you join a team of 21,000 people globally that cares about your growth — one that seeks to provide you with exciting projects, opportunities and work with state of the art technologies throughout your career with us.  
Great minds, great potential: it all comes together at Virtusa. We value collaboration and the team environment of our company, and seek to provide great minds with a dynamic place to nurture new ideas and foster excellence. 
Virtusa was founded on principles of equal opportunity for all, and so does not discriminate on the basis of race, religion, color, sex, gender identity, sexual orientation, age, non-disqualifying physical or mental disability, national origin, veteran status or any other basis covered by appropriate law. All employment is decided on the basis of qualifications, merit, and business need.