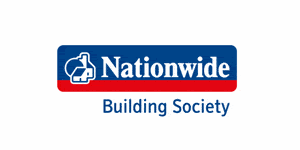 Risk Analyst Lead - Nationwide
Swindon, SW
Job description
Here at Nationwide we put our members at the heart of everything we do and every role, no matter what it's doing, has a part to play in this. Our Unsecured Credit Risk Team use their analytical skills and experience to help inform our directors of what decisions they need to make, after all, the decisions we make in terms of who we lend to can affect our growth and our members.

We now have an opportunity to join our team here to help us drive and develop our credit risk strategies. The team are close knit, friendly, dynamic and even have our Employee of the Year.
We need:

• An Experienced Risk Analyst/Risk Analyst Lead in our head offices in Swindon
• £30,506 - £35,000 a year on a permanent full time basis
• Salary dependent on current package, skills and internal policy
• Send in your application by 30/09/2019

So if you have a passion for doing the right thing in the right way for our members, and want to further your career in Risk then this may be the role for you.


Who we're looking for
We are interested in people who enjoy working in a fast-paced team, have a real interest in Risk and are not afraid of taking on a challenge.

As a minimum you'll need to have or be:
Educated to degree level, in a numerate discipline


Experienced in an analytic role


An understanding of analytics packages and coding such as SAS, SQL, R or Python


Experience of delivering and improving insightful reports


A great team player, with a willingness to support and lead your colleagues to tackle problems head on


Experience of identifying and communicating solutions and driving them through to delivery


A proven ability to develop and leverage strong working relationships at a senior level


It would also be nice if you had:
Financial Services experience


What you'll be doing
This role is varied and you will have the opportunity to work on a whole host of projects and work streams, contributing to the improvements for our our credit risk strategy.
You'll be involved in:
Leading the design and delivery of insightful reports that will promote risk-based decision making


Having a proactive role on the three unsecured portfolios and working with stakeholders to broaden the knowledge and understanding of risk


Proactively sharing knowledge and experience by coaching and developing our Risk Analysts in the team


Developing and maintaining strong relationships with key senior stakeholders in the organisations


Working with the Systems, Modelling, Product and Oversight teams


In addition to all of the on the job training and development, we will also help you with your career and develop all the skills to be a Risk Manager, some have made the progression at Nationwide in a relatively short space of time.



Apply now

The extras you'll get


If you put a lot in, it's only fair you should get a lot out. So if you help us do the right thing for our members, we'll help further your career with us.

As part of our team you'll get:
• Access to training to help you progress and develop your technical skills and career
• Pension scheme where if you pay in 7% we'll top it up to 23%
• Life assurance worth 8x your salary
• 24 days' holiday plus bank holidays
• The ability to 'buy' up to 10 days more holiday
• Flexible benefits scheme giving you access to discount vouchers at various retail outlets
• Access to an annual performance related bonus scheme