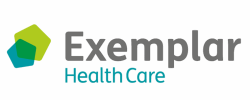 RGN - Exemplar Health Care
Birmingham, MID B14 4LP
Registered Nurse


When registering to this job board you will be redirected to the online application form. Please ensure that this is completed in full in order that your application can be reviewed.





Registered Nurse
Home: Maypole
Location: Birmingham: B14 4LP
Hours: 24, 36, 42, 48
Shifts: 12-hour shifts, with the flexibility needed for days and nights
Hourly Rate: £17.00 per hour + £1500 Welcome bonus*.

About the role

As an Exemplar Health Care Nurse, you'll work with like-minded colleagues, as part of a multi-disciplinary in-house team, to provide the highest standards of nursing care for our residents. Our Nursing/Support Worker ratio is amongst some of the best in the UK, with this home's average ratio being 4 Support Workers to every Nurse.

Our approach to nursing focuses on maximising independence, building everyday living skills and empowering people to live as fulfilled lives as possible, which means that you'll be delivering truly person-centred and holistic care in a community-based home.

You'll work in a close team and build good working relationships with the people you support – so you'll be able to see the difference you make each and every day.



About the home
Maypole Grove is a specialist nurse-led home for adults with complex needs located in Kings Heath, Birmingham.

Maypole Grove is CQC rated who said our people are trained and supported "People had access to healthcare services where required and there was an emphasis placed on health promotion. People were supported by staff who had received training and supervision."

Career development at Exemplar Health

We're committed to investing in our colleagues.

As a Nurse at Exemplar Health Care, there are lots of opportunities to develop your skills and knowledge and progress in your career if you wish.

You'll have free access to the RCNi Learning Platform to support your Continuing Professional Development, receive specialist skills development from our in-house Clinical Team and have the opportunity to attend our in-house leadership and management development programmes.



Rewarding your dedication

We have a unique rewards and benefits package, as well as robust Learning and Development and Health and Wellbeing Programmes, so whilst you're busy caring for our residents, you can be assured that we're caring for you. Here are just a few of the ways that we like to say thank you:
£1500 welcome bonus*
Paid access to RCNi Learning Platform with eLearning to support you to meet CPD requirements for revalidation*
Paid NMC registration after 12 months - worth £120
My FIRST Rewards – with access to lifestyle and retail discounts, an award winning 24/7 employee counselling and support service, and an online Wellbeing Centre
Paid DBS check
Exemplar Health Care's FIRST values:
Our values underpin everything that we do, and ensure that we continue to make every day better for our residents and colleagues. We look for these values in everyone who works with Exemplar Health Care.
Fun
Integrity
Responsive
Success
Teamwork
Find out more and apply now
For further details on the role please read the 'Job description and person specification' or call our Nurse Talent Specialist Jane on 07497188234 for an informal chat.
When you're ready to apply for the role, click on 'Apply for this job' to complete your application.
*T&C's apply