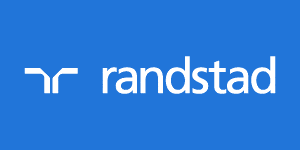 Review Officer (former police detectives) - Randstad Business Support
Birmingham, MID B46UD
An interesting opportunity to re-join the police for a period of 6 months to conduct an independent police review -
Review Officer (Former Police Detectives)
Duration of Engagement - 6 months
Location: Home working but the ability to travel to London/Birmingham as and when required will be essential.
Operation Denton is led by former chief constable Jon Boutcher. It is an independent police review into matters pursuant to the 'Barnard Judgement' (Northern Ireland Court of Appeal 5 July 2019). This relates to the activities of a loyalist group who it is believed may be responsible for up to 90 incidents resulting in the murder of up to 150 people and injuries to
more. It is also alleged that the activities of the group also involves collusion between law enforcement, security agencies and potentially the authorities.
Victims are at the very heart of Kenova/Denton, with the overriding priority to discover the circumstances of how and why people died and to establish the truth. We are keen to hear from former officers experienced in managing intelligence and investigations who are able to contribute and support a highly complex review.
Principal Responsibilities
The post holder should be able to work with limited supervision. They will be able to;
 Effectively manage the first phase initial review of historic investigations and incidents
 Identify, potential lines of enquiry or further actions based upon the clear terms of reference of the review
 Support the review team in developing the structured approach to delivering thematic analytical products
 When required, to prepare written and verbal briefings briefing as well as update documents.
 To support the broader Operation Kenova Senior Leadership Team in developing organisational objectives
 Role will be predominantly London or Birmingham based though post holder must be prepared to travel if required for briefing, meetings and training.
Eligibility
Retired investigator or intelligence officer with experience of working within counter terrorism or major crime policing. Will have experience of managing investigations and intelligence operations as well as a good understanding of analysis. The post holder will also have had experience working with partner agencies within law enforcement and intelligence

Security Vetting
This post requires access to the most sensitive intelligence material on a daily basis. Applicants must hold or be prepared to undergo and maintain Security Clearance.
Confidentiality Agreement
Applicants should also be aware of the need to sign a confidentiality agreement on taking up the post.
Renumeration
The hourly rate of pay is £21.96 (PAYE). The leave allowance including public holidays is 28 days per annum (pro-rated). The weekly hours are 36 per week - Monday to Friday.
Additional Information:
Applicants must not have served (or be serving) in the Royal Ulster Constabulary, Police Service of Northern Ireland, Navy, Army, Air Force or Security Services.
Accommodation is not provided.
Apply Now! To get your CV in front of the hiring manager today!
Randstad Business Support is acting as an Employment Business in relation to this vacancy.