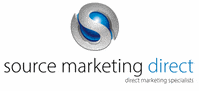 Retail Promotions & Sales Assistant - Source Marketing Direct
London, London
Retail Promotions & Sales Assistant
London Waterloo
---
Attention Retail Sales Assistants & Retail Store Staff:
Do you enjoy working in a busy retail sales environment, but don't feel able to fully achieve your career goals in an ordinary retail sales role? 
Maybe it's time to consider becoming an independent Retail Promotions & Sales Assistant with Source Marketing Direct!

You'll get the chance to learn and earn more than the average full-time Retail Sales Assistant whilst also polishing your leadership skills!
---
Source Marketing Direct is in search of new talent as we begin to diversify our client portfolio and branch out into new markets. We're looking for ambitious Retail In-Store Promotions & Sales Assistants that are excited about learning, growing and advancing. If you enjoy working with customers and want to be in control of your future, we'd like to meet you!
---
Our Retail In-Store Promotions & Sales Assistant Openings:
---
As a Retail In-Store Promotions & Sales Assistant, you'll be the face of our client as you attract the attention of the public and explain our client's products and services in a friendly and enthusiastic manner. People with an outgoing personality and sense of humour often enjoy this part of the role, and the more customers you attract, the more sales you make!
---
Retail In-Store Promotions & Sales Assistants:
---
Represent our clients to the public with honesty and enthusiasm
Attract the attention of the public in venues with heavy footfall
Receive product training plus on-going guidance and support
Have the opportunity to determine their own earnings
Have the opportunity to learn and grow at their own pace
May have the opportunity to travel throughout the UK, USA & Europe
---
Retail In-Store Promotions & Sales Assistant Growth Opportunities:
---
Some of the people that begin working with us this quarter are going to have the opportunity to oversee major projects, new campaigns and new markets in a short amount of time. We intend to open offices in every major city in the UK, and then begin expanding into Europe to better service our national & international clients. If you're interested in Team Leadership, Campaign Management or Business Management, this might be the opportunity that's right for you!
---
Retail In-Store Promotions & Sales Assistant Requirements:
---
You'll need to be over 18 years of age and already eligible to work in the UK 
You'll need to be able to travel to/from our office in Waterloo/ Southwark and to/from the events
You'll need to have a reliable work history/ be responsible and punctual
You'll need a professional attitude and professional communication skills
A solid work ethic and desire to succeed are expected since it's a performance based role

---
About Us:
---
http://sourcemarketingdirect.com
https://www.linkedin.com/company/source-marketing-direct
---
For Consideration:
---
We are looking to begin product-training workshops as soon as possible, so if this opportunity sounds like the right fit for you, send your CV to Source today! 
(Please use the online application process to send your CV or LinkedIn profile. Unfortunately; we will not be able to follow up on your application if a UK phone number is not provided. We advise all applicants to keep an eye on their email inbox (including spam folder) and their phone for messages or missed calls. We tend to follow up with successful applicants straight away.)
£18,000.00 - £28,000.00 per year
based on results & growth