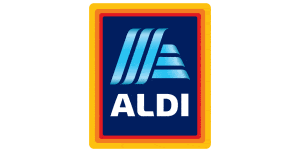 Retail Assistant Store Manager - Aldi
There's no other business quite like Aldi – and as one of our Assistant Store Managers, you'll find no two days are ever quite the same either.
One day could find you helping the Store Manager sort out deliveries, place orders or deal with customer complaints. The next, you might be focused on people management and performance issues or organising holiday rotas for the team.
At the same time you'll handle the over-riding goals of helping maximise sales in your store, ensuring great customer service, minimising costs and optimising productivity.
And all the while you'll receive regular feedback on your performance from your Store Manager and Area Manager.
Let's put it this way. If you like hard work and can motivate and develop a diverse team, you're going to find this a hugely rewarding role – and one with excellent prospects.
Benefits
We're good at lots of things at Aldi, but we're particularly good at looking after our people.

• Market leading package – Yes, the rumours are true. We pay incredibly well!

• Nice working environment – Fresh. Energized. Attractive. It's the kind of place where you can do great things. A place where your ideas will be heard.

• Excellent work-life balance – Plenty of time off, fantastic benefits and some decent salaries to holiday in style.

• Great opportunities to develop – We'll value you for what you can do, rather than where you've come from. So we'll accept, recognise and often implement your ideas and recognise your contribution.
31,300.00 - 38,170.00 per year
£31,300 rising to £38,170 after 4 years